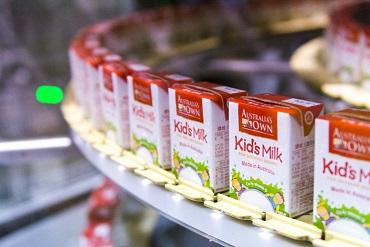 Freedom Foods Group has entered into a memorandum of understanding (MoU) with its Guangzhou based partner Shenzhen JiaLiLe Food (JLL) to set up a new company for expansion of its Australia's Own (AO) brand in China.
The new company Australia's Own Dairy Company China (AO China) will operate the existing business operations of JLL in China.
It will provide a strategic link between brand operations in China and supply and processing in Australia.
Freedom Foods will initially buy 10% stake in AO China with an option to increase it to 30% within 3 years.
Subject to finalisation of definitive documentation, the proposed AO China is expected to become operational from early 2017.
Under the proposed agreements, Freedom Foods will continue to hold exclusive production rights for all dairy products packaged and marketed under the AO brand in China.
Freedom Foods said that it will install additional high speed 200ml capacity at its new Ingleburn site in 2017 to meet the growing demand for the existing Kid's Milk product.
The company said: "With significant ongoing marketing investment including point of sale promotion, sampling and sponsorship of leading children's TV programmes, the growth trajectory has continued into the 2016 calendar year, with the product now becoming the largest imported Kid's Milk brand in China."
Entering into initial long term co-operation in 2014, Freedom Foods and JLL launched AO Kid's Milk in China in February 2015.
Currently, the sales, marketing and distribution of AO Kid's Milk in China is carried out by JLL, which employs nearly 900 people.
After transfer of licence arrangements, the proposed AO China operations will continue the sales, marketing and distribution of AO branded Kid's Milk products.
However, the company will continue to handle all Australia's Own branded sales activities in markets outside of China.
Source:
http://dairyproducts.food-business-review.com/news/freedom-foods-to-set-up-new-company-to-expand-australias-own-brand-in-china-071016-5026241