Unique appearance
Most light trucks are white, blue or red and the black Kingkan is rather unique on markets. And the truck owns three level three-dimensional headlamp and large scale chrome grille and up-right A pillar and the complete vehicle is rather dynamic and concise.
Strong power
The truck is equipped with four advanced engines and the power range is from 88Kw-130Kw and the displacement is from 2.8L-4.8L and the power system has been matched with strict standards.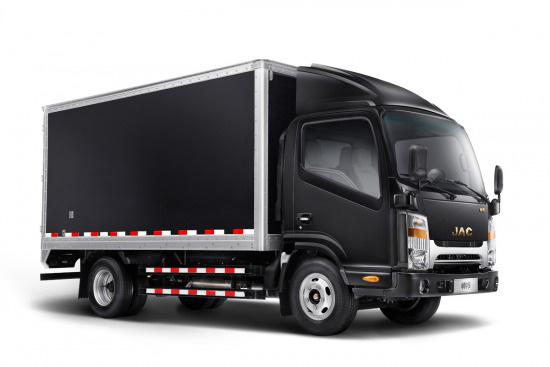 Luxurious specifications
It is getting popular to have passenger cars specifications on high end light trucks, so is the black Kingkan light truck. American John controls is used and the drivers' seas is designed with human engineering elements and there is waist and heighten headrest. And Adjustable four wheel steering wheel, electric windows, central locking and ABS is placed for the truck.
Bigger cargo body
The length for the cargo body is from 3.3m to 6.2m and the width for the 3.6m cargo is for 1.9m and the width for the 4.2m cargo is for 2.075m. And Bakelite crate is used to improve its resistance to corrosion and reduce knocks.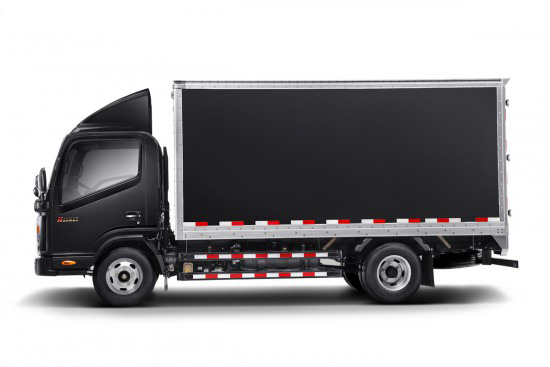 Bigger carrying ability and safer brakes
JAC chassis is used to the truck which is listed the first in China truck industry. And round girder is used and large-tonnage front and rear axles is used to improve carrying ability.
Source:
http://www.chinatrucks.com/news/2015/0311/article_5728.html