Noribachi declared that more than 100 ultra bright LED light engines have been added to the Design Lights Consortium's(DLC)Qualified Products List(QPL)for solid-state lighting.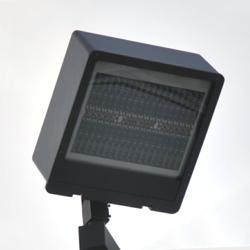 A Noribachi light engine,constructed of modular lightboards,visible inside a fixture
Noribachi is among the top 4%of the DLC qualified solid-state lighting manufacturers.This significant achievement was the result of an expansive listing on the DLC's QPL that includes Noribachi's LED light engines having 1-144 LEDs.In terms of DLC qualified products,Noribachi is ranked 5th among LED manufacturers.Furthermore,the company has now added over 100 new products including ultra bright solutions with 145 to 252 LEDs.
The addition of DLC qualification to the existing Noribachi product portfolio enables the company's customers to benefit from utility rebates.Noribachi partners achieve 80%success rate with high rebates from their local utilities while installing DLC qualified products.Being experts in existing and pending rebate programs,Noribachi's sales executives enable customers to get instant payback after investing in advanced energy efficient illumination.
As the comprehensive portfolio of Noribachi's products are now qualified,Noribachi partners can more easily opt for highly-featured,cost-effective Noribachi solution.
The stringent qualification process of DLC guarantees the quality and performance of the lighting product in this rapidly changing LED industry.DLC qualification makes the product exceptional and exceeds all the requirements in traditional testing standards.Noribachi's recent addition of DLC products represents consistent commitment to excellence in product design as well as performance.
Noribachi supplies reliable light engines for end-users and professional lighting manufacturers,thereby enabling them to replace their existing lighting designs with LED illumination.
Source:
http://www.azooptics.com/News.aspx?newsID=15866