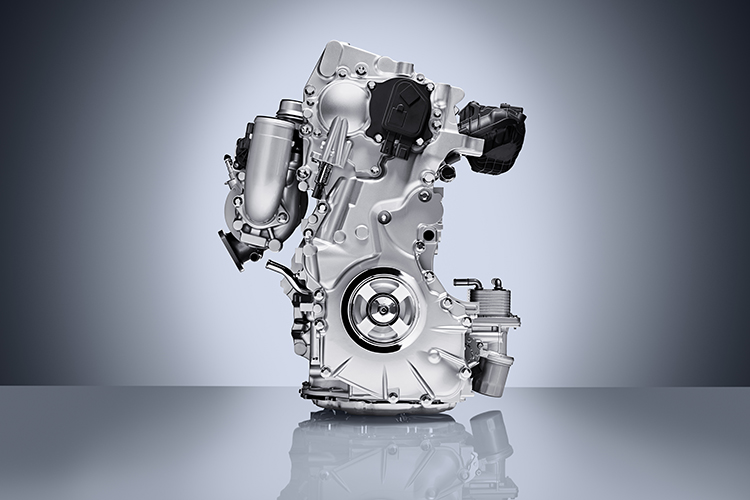 Nissan luxury vehicle division Infiniti has unveiled what it claims to be the world's first production variable compression ratio engine, dubbed VC Turbo.
The engine, which was exhibited at the 2016 Mondial de l'Automobile in Paris, France, combines the power of a high-performance 2.0-liter turbo gasoline with the torque and efficiency of an advanced diesel powertrain.
With its multi-link system, the engine can raise or lower the stroke of the pistons by identifying the vehicle's driving conditions and from the driver's inputs. It can instantly select the most suitable compression ratio.
The engine can choose between compression ratios that can range between 8:1 and 14:1. While the former is for high-performance, the latter is mainly used for high efficiency.
Infiniti president Roland Krueger said: "Vehicle engineers believe that a breakthrough in internal combustion technology would come from mastering the variable compression ratio. Infiniti will be the first to bring this technology to the market in 2018.
"This new generation of powertrains will help our global growth and expansion of the Infiniti product portfolio."
The new four cylinder engine can compete with six cylinder engines, while outperforming them in the area of fuel efficiency.
It can also overcome the disadvantages of fixed compression ans reduce the process of 'knocking', which can occur in engines with higher compression ratio when air-fuel mixture combusts prematurely in the cylinder and damage it.
Thanks to the variable compression ratio, the new 2.0 litre, four cylinder engine can achieve power output of around 200kW (268bhp) and about 390 Nm of torque.
Infiniti Gasoline Engine Project Group chief powertrain engineer Shinichi Kiga said: "Infiniti has created an engine that adapts to conditions, and empowers drivers with the engine they want, when they want it. This is the world's first truly driver-focused powertrain."
He further said: "The VC-Turbo engine represents a new breed of engine which can transform continuously, and will establish new benchmarks for future internal combustion engines."
Source:
http://design.automotive-business-review.com/news/nissans-infiniti-unveils-production-ready-variable-compression-ratio-engine-300916-5019913