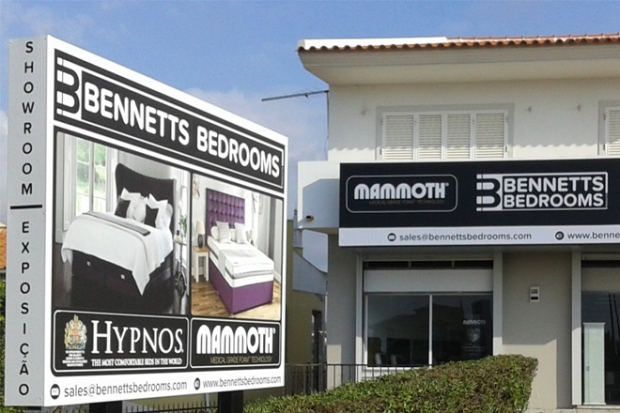 Mattress and upholstery brand Mammoth has opened its first overseas stockist. Bennetts Bedrooms, based in the Algarve, Portugal, has started to stock Mammoth beds across its two stores following demand from customers.
Paul Bennett, owner of Bennetts Bedrooms, says: "Being a bed specialist, the growing reputation of Mammoth wasn't something I could ignore. We supply mid- to high-end products and had many customers asking us about Mammoth mattresses. Once I researched further, I was incredibly impressed with its range of products, and the fact it had results from rigorous tests to prove that its mattresses really do aid sleep."
Paul visited The Foam Company factory in the UK - the manufacturing facility for Mammoth Mattresses - to get a better understanding of the business before committing. He now displays 11 Mammoth models with a wide mix from its portfolio including the core range to the high-end luxury products. Says Paul: "Because we import most of our products, it is vital for my business that I'm working with trusted suppliers."
Mammoth founder, John Tuton, says: "With an ever-growing UK customer base, we're now marketing the business further afield. We're delighted that Bennetts Bedrooms is our first international stockist - it's the perfect fit with our brand."
Source:
http://www.furniturenews.net/news/articles/2016/09/1613401058-mammoth-establishes-first-overseas-stockist