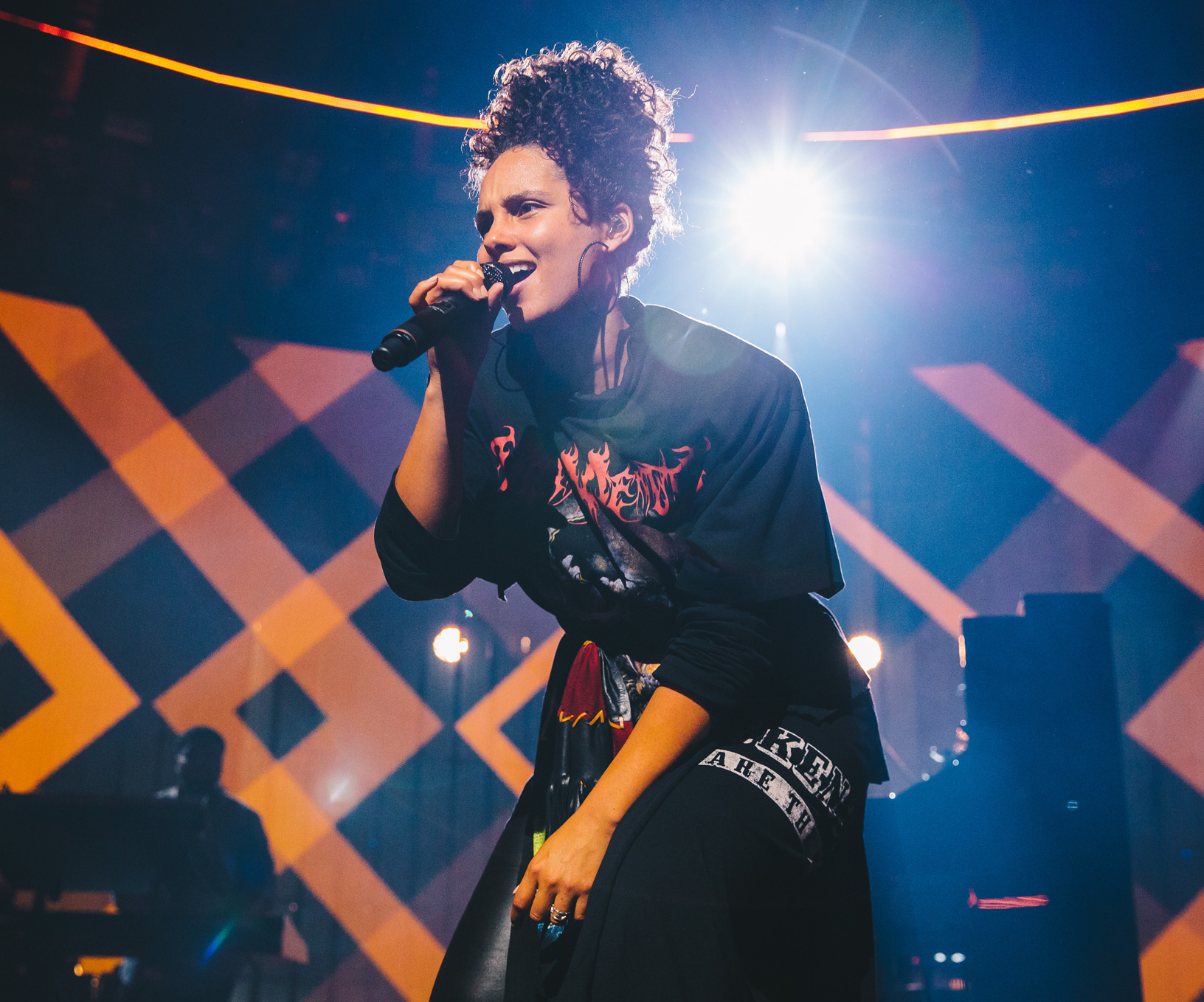 Alicia Keys performed live at the Apple Music Festival 10 in London.
Apple Music Festival 10 kicked off this week at the intimate Roundhouse stage in London with groundbreaking performances by some of the biggest names in music. Fans from around the world are tuning in to watch live and on-demand video of each performance, available now through September 30.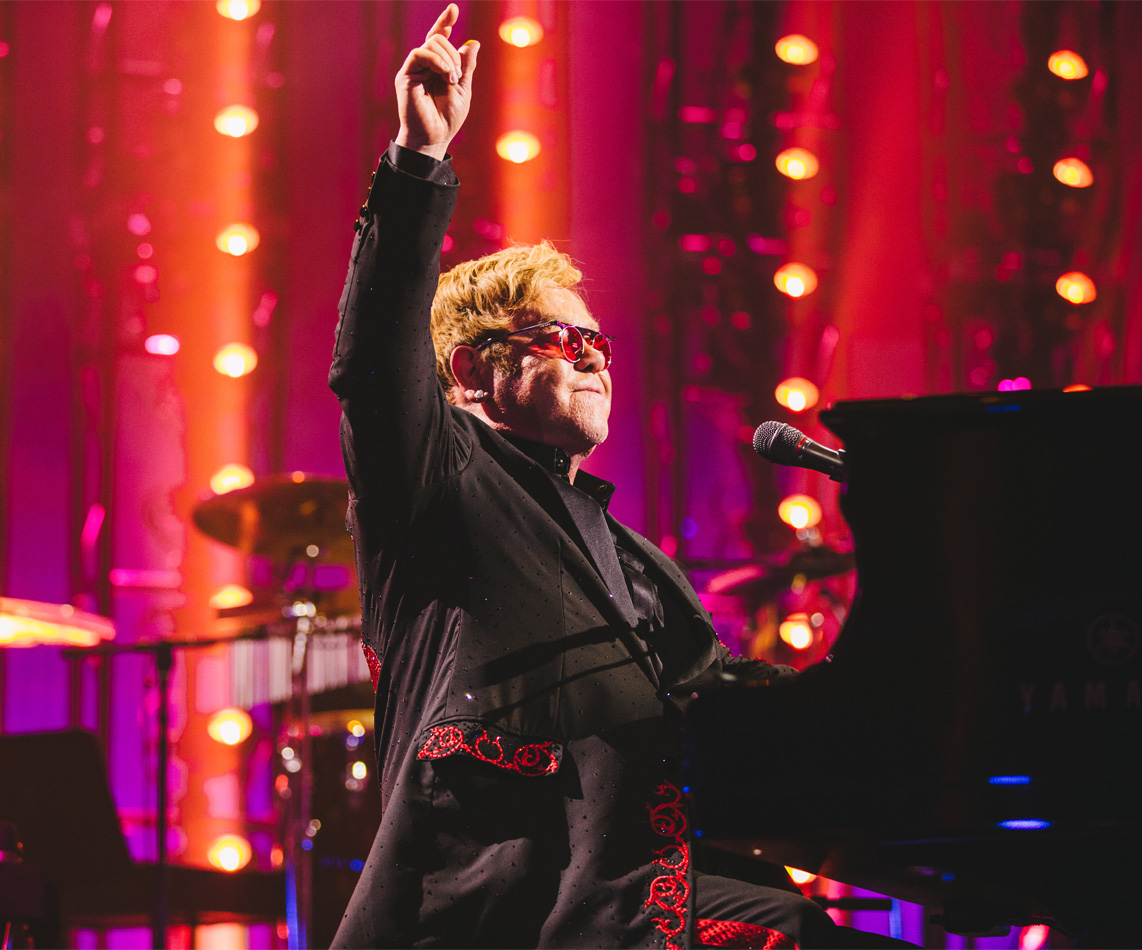 Elton John opened the festival with an amazing assortment of his greatest hits.
Elton John opened the festival with a greatest hits set featuring duets with up-and-coming artists he has championed on his Beats 1 show, Rocket Hour. Highlights included a performance of "Bennie and the Jets" with rising R&B star Gallant and "Tiny Dancer" alongside breakthrough French alternative act Christine and the Queens.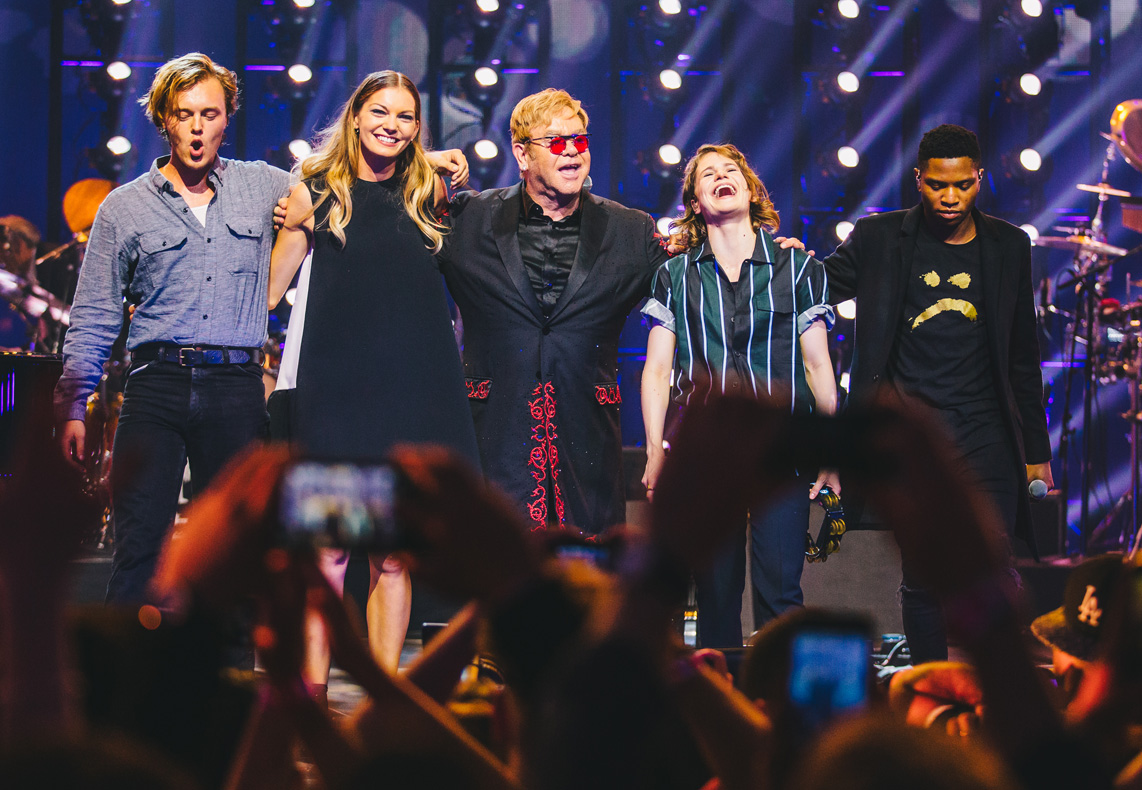 Parker Millsap, Rosie Lowe, Elton John, Héloïse Letissier of Christine and the Queens, and Gallant.
Monday night, The 1975 lit up The Roundhouse with a barrage of hits including "Love Me" and "If I Believe You."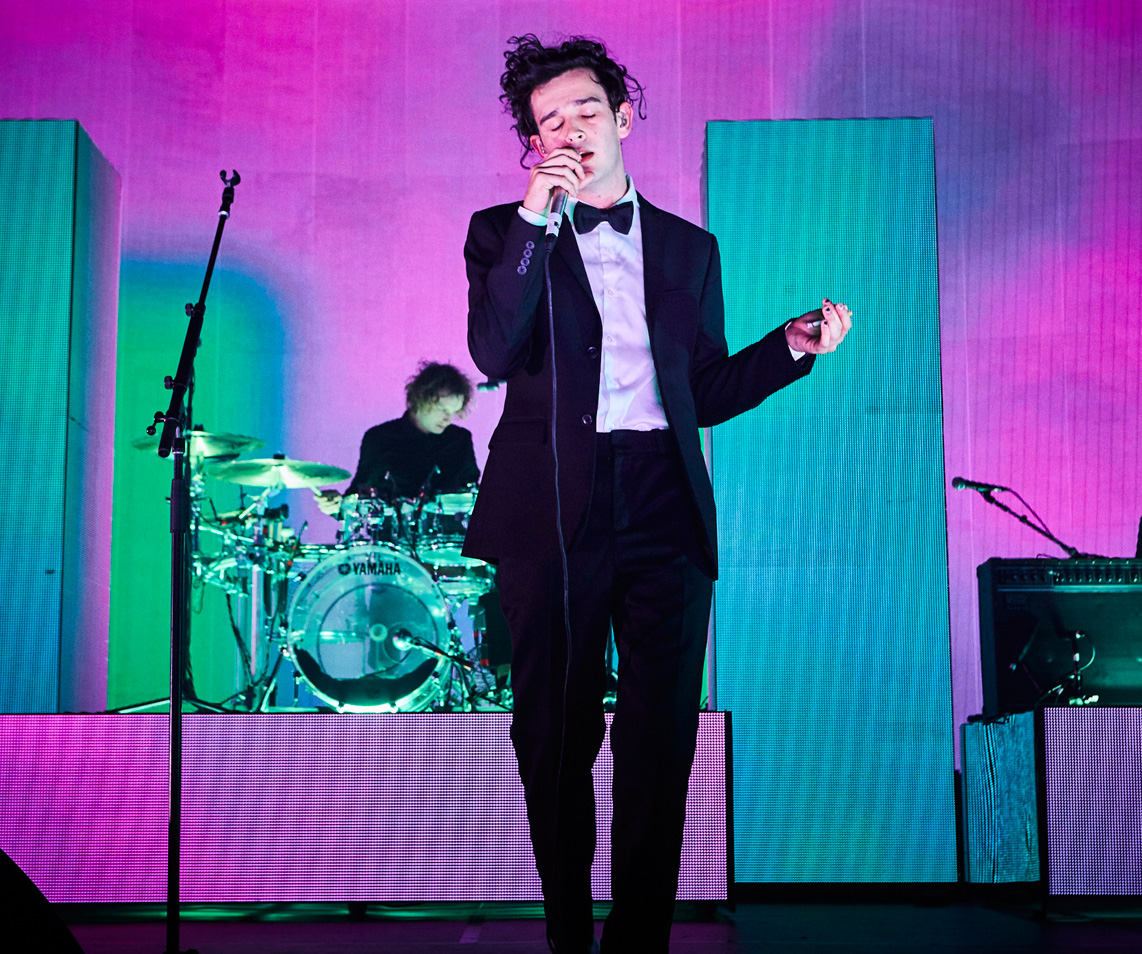 The 1975 treated London's Roundhouse to a luscious set filled with hits.
Alicia Keys sent the crowd into a frenzy Tuesday night with "Fallin" and "Back to Life." Surprise special guest Sampha joined her onstage late in the set.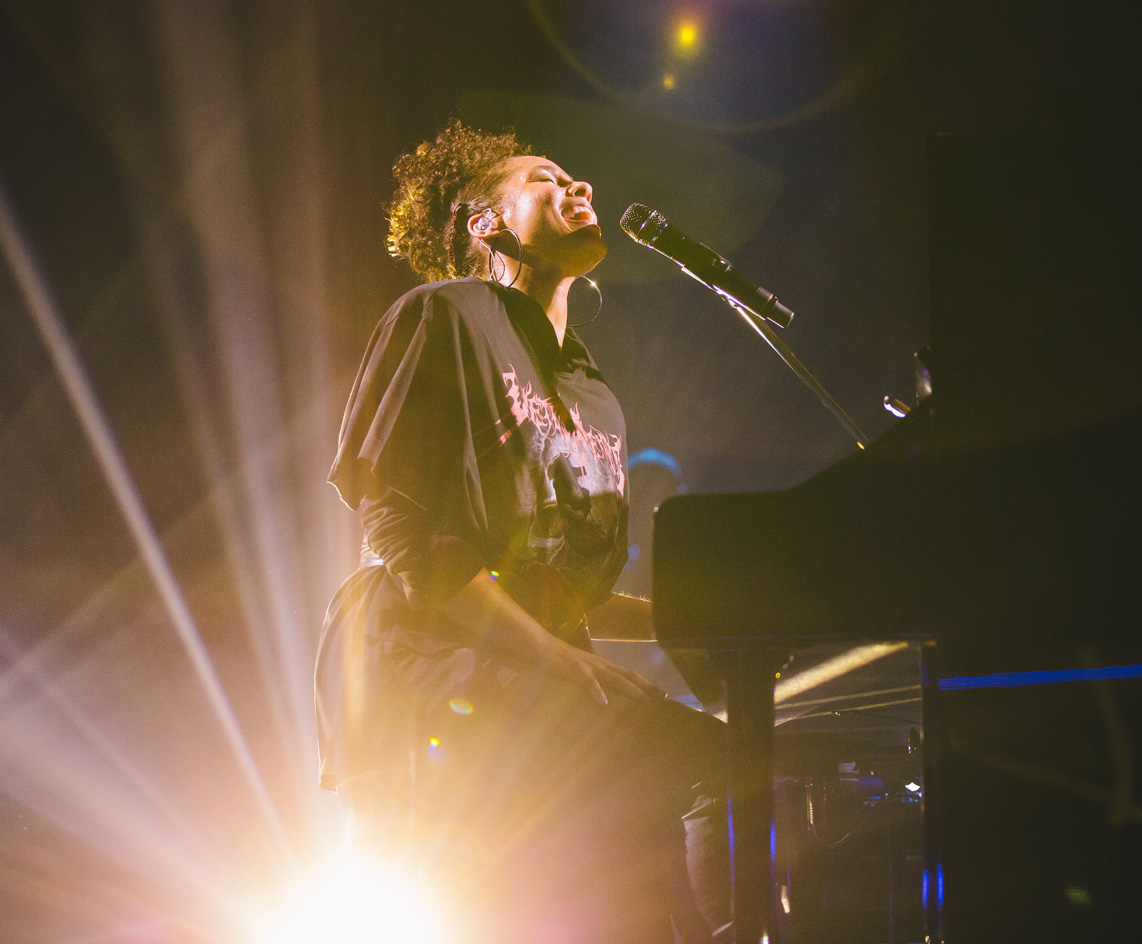 Alicia Keys captivated the crowd at London's Roundhouse.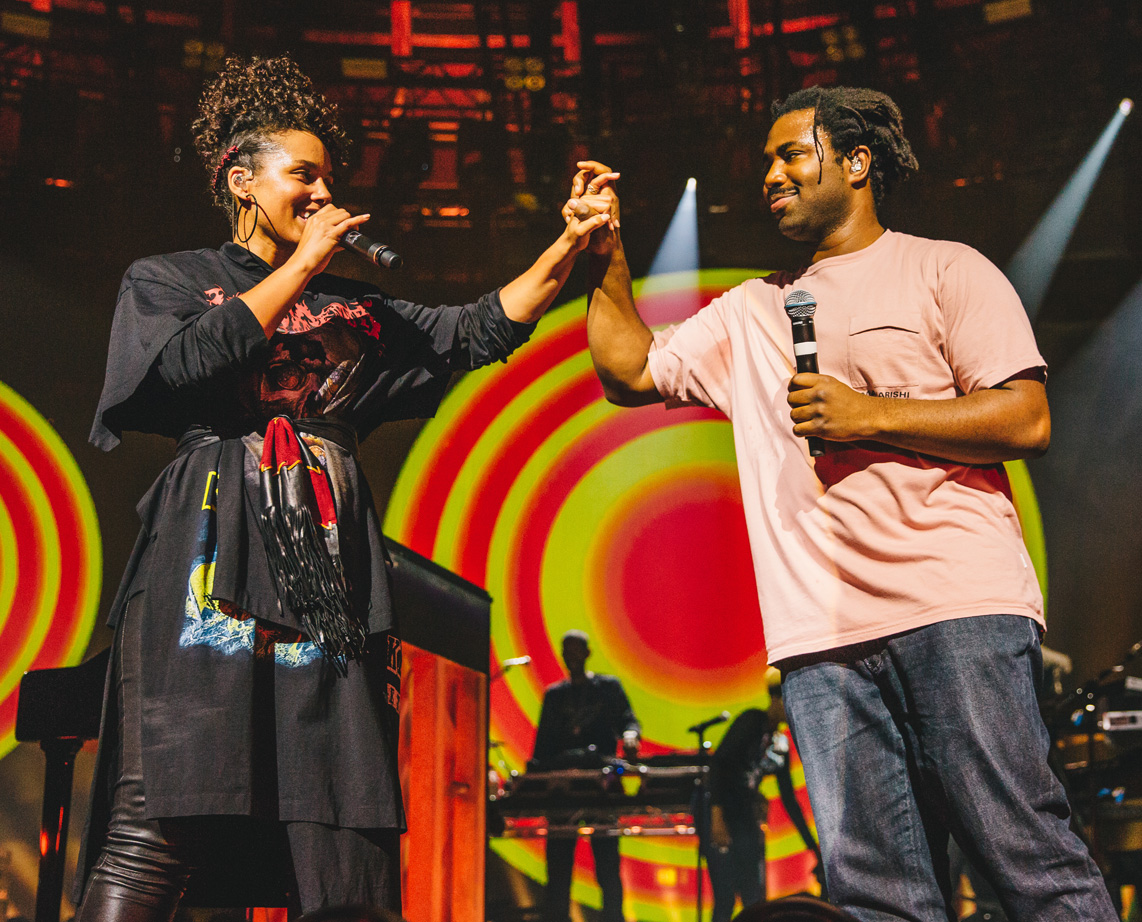 Alicia Keys shared the stage with special guest Sampha for an unforgettable performance.
The festival's fourth night featured a set of anthemic rock from OneRepublic. Lead by an inspired performance from frontman Ryan Tedder, the group blasted through new material and massive hits like "Apologize" and "Counting Stars."
OneRepublic frontman Ryan Tedder brought favorite anthems to the stage on Wednesday.
Next up is Scottish producer and DJ Calvin Harris beginning at 4 p.m. EDT / 1 p.m. PDT on September 23. Festival coverage on Apple Music includes playlists featuring this year's performing artists, live tracks from festival alumni, and music by headliners and support acts.
Elton John: September 18
The 1975: September 19
Alicia Keys: September 20
OneRepublic: September 21
Calvin Harris: September 23
Robbie Williams: September 25
Bastille: September 26
Britney Spears: September 27
Michael Bublé: September 28
Chance the Rapper: September 30
For updates and additional information, visit applemusic.com/festival or join the conversation using #AMF10 on the official Apple Music social media channels.
Source:
http://www.apple.com/newsroom/2016/09/highlights-from-apple-music-festival-10.html