Lewis Reed will unveil a new version of Mercedes-Benz V-Class car which can be accessible for people on wheelchairs, at the 2015 Mobility Roadshow to be held between June 25 and 27 in the UK.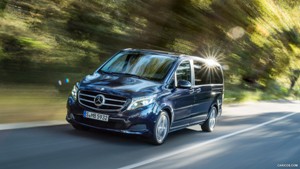 The Mobility Roadshow, which will be held at Donington Park, Derby, aims to showcase solutions for consumers hit by restricted mobility and help them achieve greater independence.
Offering flexible positions for the differently-abled, the new version features an adaptable floor mounted rail system that extends seating option for up to six passengers, plus a wheelchair position.
The vehicle, available in both standard and extra-long wheelbases, will have option to modify seating arrangement for holidays and shopping. The electric sliding doors on both sides ensure that differently-abled people get in and out of the car conveniently.
The tailgate, which is automatically powered, also has a remote controlled rear lift to facilitate a hassle-free entry of a wheelchair user.
Image: Mercedes-Benz V-Class, optimized for carrying people on wheelchairs. Photo: courtesy of Lewis Reed.
Source:
http://greenvehicles.automotive-business-review.com/news/wheelchair-accessible-mercedes-benz-v-class-to-be-launched-at-mobility-roadshow-250515-4584447