Nikon has included rugged waterproof protection and wireless connectivity in its new 16-megapixel Nikon Coolpix AW110 point-and-shoot ($350), which also features a 5x zoom and a GPS. And clumsy swimmers will be glad to know that this Coolpix is also waterproof to a depth of 60 feet (which, at the moment, is the deepest in its class) and can survive 6.6-foot drop.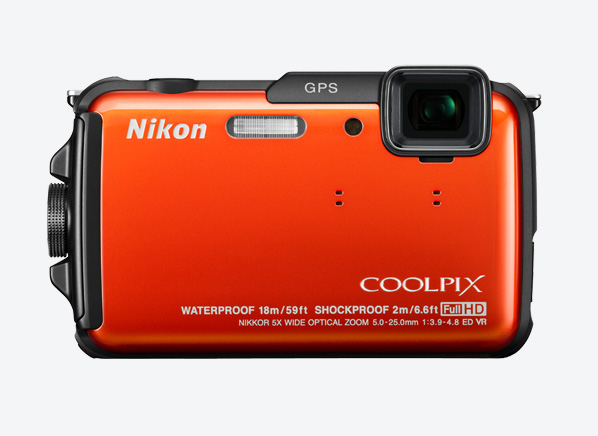 The Coolpix AW110 also comes with a 3-inch OLED display, which Nikon claims is brighter than most LCDs. That's helpful when you're shooting in dim underwater light.
With the Nikon Mobile Utility app downloaded to your smart phone or tablet, you can transfer images and video from the AW110 to those devices and even remotely control the camera. So it's conceivable that even as you're snorkeling around a coral reef, you could post an image or video directly to Facebook or other social networking sites via a smart phone or tablet.
The camera will be available in February. For more information, check our buying guide and Ratings for digital cameras.
Source:
http://news.consumerreports.org/electronics/2013/01/nikon-coolpix-aw110-camera-connects-to-wi-fi-even-underwater.html#comments