South Korean automobile major has introduced Android Auto, a mobile app that integrates smartphones with screen and controls inside the car, to help drivers concentrate on road.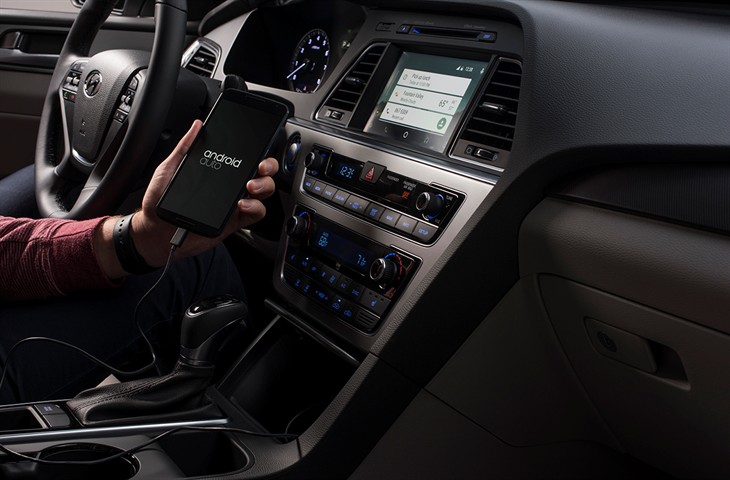 The feature, being introduced in 2015 Sonata with Navigation, will be extended to other Hyundai models.
Hyundai Motor America president and CEO Dave Zuchowski said: "Android Auto aligns with Hyundai's core interior design principles of safety, intuitiveness and simplicity.
"We launched this highly anticipated feature on our best-selling Sonata, adding to our promise of value. With the launch of Android Auto, we provide more owners with the experience of cutting-edge technology."
In its bid to uphold safety, the application integrates the driving-related functions of a smartphone with the centralized screen, physical controls and microphone inside the vehicle. The application also locks the smartphone to prevent the drivers from taking a look at it.
Android apps, including Google Maps, Google Now, and Google Play Music, can be controlled by voice, steering wheel controls and touchscreen. Besides, personal reminders, suggested destinations, calendar appointments and music preferences are also made available.
An eight-inch touchscreen display is available in the Sonata Sport, Eco, Limited, Sport 2.0T and Limited 2.0T models.
According to the company, around 660,000 people in the US use cell phones or harness electronic devices while driving, a number that has remained flat since 2010.
The existing 2015 Sonata with Navigation can get the application from dealers free of cost, or download it from the company website.
The app can be run on the operating system Android 5.0 "Lollipop" and above.
Source:
http://www.automotive-business-review.com/news/hyundai-launches-android-auto-app-for-phone-free-driving-270515-4586146