The chief executive of soft drink manufacturer Nichols has announced he's standing down on the day the firm posted 9% group sales growth for 2012.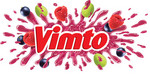 The Vimto maker Nichols drew praise for 'a very good performance in a challenging market'
The firm – which makes Vimto, Panda, Levi Root, Wight Watchers and Sunkist drinks – saw sales jump from pound 98.9M in 2011 to pound 107.8M in 2012. It out-performed the 3% rise in the UK soft drinks market as a whole.
Chief executive of the St Helens-based business, Brendan Hynes announced his decision to stand down after a decade at the helm from May 1 to pursue a non-executive portfolio career.
He will be replaced by Marnie Millard, who joined the business last year as part of the company's succession planning.
Soft drinks industry
She has over 17 years' experience in the soft drinks industry and previously held senior roles at Gerber Juice, Refresco and Macaw Soft Drinks.
City analyst Damian McNeela, from Panmure Gordon, praised the firm for its 2012 performance, adding the outlook for 2013 remained positive as he forecasted 5% revenue growth.
"Operating margins increased to 19% [in 2012], which we view as a very good performance in the context of a challenging UK market, resulting in adjusted profit before tax growth of 13% to pound 20.5M and adjusted earnings per share growth of 14% to 41.4p.
"We believe that Nichols should be able to deliver 5% revenue growth to pound 113M in 2013 and should also be able to build on its good margin performance given the lower degree of input cost inflation. We forecast operating margins will rise to 19.3% resulting in adjusted profit before tax rising by 7% to pound 21.8M, equating to earnings per share growth of 9% to 45.2p."
Source:
http://www.foodmanufacture.co.uk/Business-News/Nichols-soft-drinks-boss-to-leave-as-sales-continue-to-soar