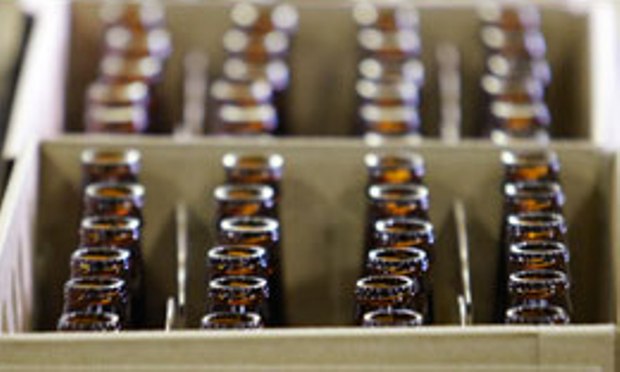 Glass maker O-I said that this joint venture will invest in glass sorting equipment that will make more high-quality recycled glass available for use in O-I plants.
"We are encouraged by the formation of this joint venture, as we believe we can improve the supply of recycled glass to our North American plants," said Jay Scripter, vice president of regional integrated operations for O-I's North American operations.
According to the firm, much of the recycled glass collected in North America comes from single stream recycling, which mixes paper, metal, plastic and glass.
This collection process often results in glass that is too contaminated to be successfully re-introduced into the manufacturing process. Improved sorting techniques will increase the amount of usable glass available to O-I, said the firm.
"We are pleased to work with the world's largest glass container manufacturer to provide high quality, recycled glass to its plants," said eCullet chief executive Craig London.
He added: "Glass recycling in the United States is increasing, but much of that supply requires sophisticated sorting technologies to create the quality of recycled glass required by glass manufacturers. That is our specialty and we look forward to helping Owens-Illinois use more recycled glass in its manufacturing process."
Source:
http://www.packagingnews.co.uk/news/o-i-forms-glass-to-glass-joint-venture-with-ecullet/