Fresh produce company Fyffes has acquired Canadian mushroom producer Highline Produce for CAD$145m (€98m), including refinancing Highline's existing debt.
Fyffes will fund the acquisition through new and existing bank debt.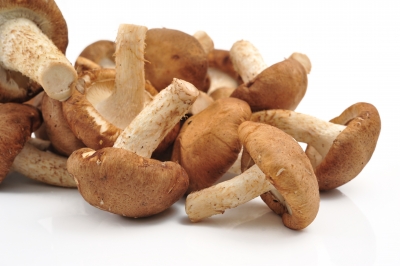 Highline is a fully integrated mushroom business with five facilities in Ontario and Quebec.
It is considered to be one of the largest players in the mushroom business in Canada, selling around 58 million pounds of mushrooms per year.
The acquisition will not affect Highline's management team led by CEO Glenn Martin, who will continue to be at the helm of the business. The five Canadian locations of Highline will continue to be operational and its 1,150 employees will be retained on in their current positions.
Fyffes chairman David McCann said: "Highline is a very fine business with a strong position in an important product category. We look forward to working with Glenn Martin and his management team to continue to develop the business.
"This transaction fits perfectly with Fyffes strategic objective of adding an additional product to its existing three through the acquisition of an established, successful, integrated operator in a category with significant scale."
Highline CEO Glenn Martin said: "We are excited about this transaction and delighted to be joining Fyffes, given its long history and successful track record of growth. We look forward to working with Fyffes management as we continue to grow our own business into the future."
With over 125 years of experience in fresh produce business, Fyffes has been operating as a producer, shipper and marketer of bananas, melons and pineapples with operations in Europe, the US, Central and South America.
Fyffes produces in the US and Canada is sold under the Fyffes, Turbana, Sol and Fresh Quest labels. It is also considered as the largest importer of winter melons into the US and it also has a significant presence in the banana and pineapple category.
Founded in 1961, Highline uses cropping techniques which facilitates the growth of all white, mini bella and portabella mushrooms without the use of any pesticides or fungicides that are often required in the cultivation of mushrooms.
Image: Highline Mushrooms taken over by Fyffes. Photo: Courtesy of antpkr/FreeDigitalPhotos.net.
Source:
http://fruitsandvegetables.food-business-review.com/news/fyffes-acquires-mushroom-producer-highline-produce-for-eur98m-4854660