According to data from The US Commerce Department, America's economic growth rate in Q3 reached 5% annualized rate, higher than the expected 3.9%, hitting a new record since Q3 in 2003.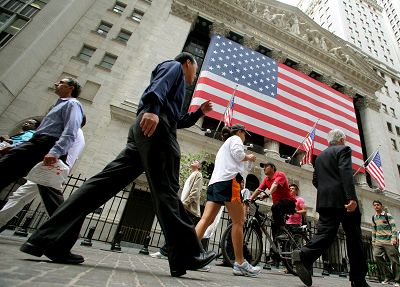 The data show that the growth of personal consumption, which accounts for 70% of American economic aggregate, reached up 3.2 from the expected 2.2%. American economy recovery has been stronger since employment situation improved.
In Q1, Economic shrinks unexpectedly due to freezing weather. Since then, American economy rebound. GDP in Q2 increased 4.6% annualized rate. Unemployment rate in November has declined to 5.8. GDP in Q3 increased 5%.
US Commerce Department plans to publish forecasts of economic growth rate for the first time in then end of January of 2015.