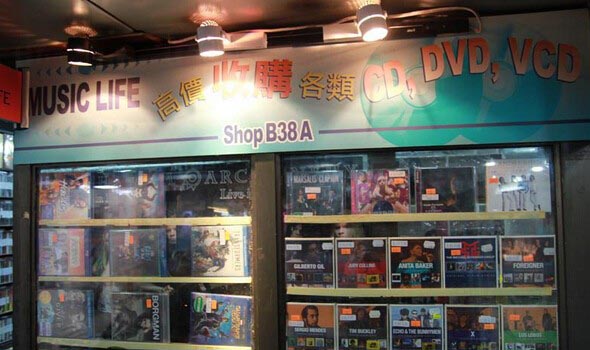 A growing number of people in Hong Kong's music industry are said to be looking for ways to change their business model, in an attempt to make the once-booming industry flourish again in the city.
Hong Kong's music scene saw its golden years in the late 1980s, with record sales worth around $2.5 billion HK dollars at its peak in 1989.
However, those figures have been dragged down significantly by the advent of CDs and Internet music during the past decade or so, seeing sales fall by around 85-percent to just $400 million HK dollars in 2013.
Despite an overall decline in sales, a new phenomenon has emerged, with an increasing number of vinyl records being sold in Hong Kong over the past two or three years.
HMV manager Ng Kim-hung says he believes this is a sign that people in Hong Kong have a growing appetite for higher-quality music.
"Digital music doesn't really seem real. However, vinyl records can reproduce the music much more vividly. If you use high-quality player, it's like a real person is singing in front you. "
Beyond mainstream recording companies, several crowd-funding websites have also been launched in Hong Kong with the hope indie artists can generate a greater variety of music.
Chan Wai Nok is the lead singer of a local band in Hong Kong.
He says his group has applied for the program in the hope of releasing an album.
"If we can make a CD, we are able to reach a wider range of audience, and subsequently, more gigs. If we're invited to play at more venues, of course, we get more money."
Hong Kong pop music producer Victor Tse says the new crowd-funding platform goes beyond just money.
"Right now, it's not only the best way for an artist to share their music by producing an album. They can shoot music videos, hold a concert, launch a music app or even other things that we haven't even thought of yet!"
Karen Yeung, co-founder of the Hong Kong Bassoon Academy, says she hopes people in Hong Kong will give more support to local artists.
"For overseas orchestra or art festival, they are full house, but when local groups are making a concert, we would like to see more people support us, more audience, or maybe sponsor from commercial sector. That is very important."
The Hong Kong government, as well as property developers, do regularly sponsor free concerts in either open-air parks or in office buildings, hoping to encourage local artists, and at the same time, bring some 'pep-to-the-step" of people in Hong Kong just passing by.
Source:
http://english.cri.cn/12394/2015/12/29/4101s910519.htm