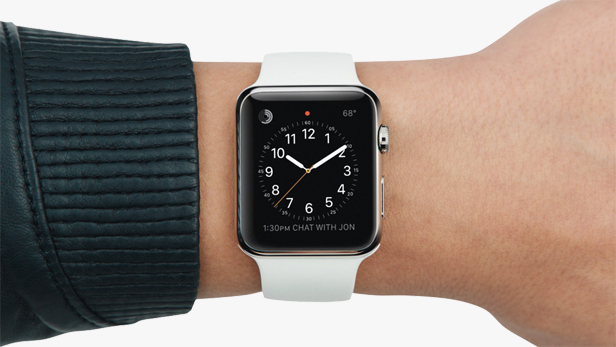 Everything you need to know about the Apple Watch 2
Want to know everything about the upcoming Apple Watch 2?Here's what we know so far, including the expected Apple Watch 2 release date, new Apple Watch 2 features, and the latest Apple Watch 2 specs info.
Wearables still haven't taken the world by storm, but that didn't stop the Apple Watch selling 3 million units in its first three months on sale.
Apple's fledgling smartwatch is one of the most popular wearables on the market, thanks – in part – to the company's success with the iPhone.
But what's next for the Apple Watch? With rival smartwatches arriving by the dozen, everyone's wondering what the Apple Watch 2 will look like.
Recent rumours suggest that the Apple Watch will be unveiled in March, with a release date set for April. A notification light on the watch strap has also been tipped to appear.
That early release is lent credence by a new report that suggests the Apple Watch 2 goes into production in January 2016. And let's not forget the curious sales by Currys PC World and B&H that recently saw the Apple Watch discounted by up to 120 and $100 respectively, suggesting a stock clearance.
However, the latest reports point to Apple skipping its rumoured March launch, instead revealing the Apple Watch 2 in autumn.
Here's what's new:
In Brief
When is the Apple Watch 2 coming out? March/April, possibly
What's new about the Apple Watch 2? New watchOS, Watchstrap light rumoured
How much will the Apple Watch 2 cost? Likely £450-550
Apple Watch 2 Release Date UK & US – When does the Apple Watch 2 come out?
We're still largely in the dark when it comes to a launch window for the Apple Watch 2, but there are a few clues.
On 8 December 2015, a 9to5mac report said the Apple Watch 2 release date would fall in April, with a special event launch event set for March – also tipped to debut the 4-inch iPhone 6C.
Let's not forget that although the first-generation Apple Watch was announced in September 2014, it only became available for pre-order on 10 April 2015; it was released officially on 24 April 2015.
We'd say it's unlikely Apple will leave such a stretch between announcement and release date again. Industry sources say that the time gulf was down to supply chain issues, which forced the launch back.
What's more, UK retailer Currys PC World recently discounted a wide range of Apple Watch models by up to £120, which could suggest a stock clearance ahead of a new device launch.
These price cuts were mirrored by a major US retailer B&H, which saw Apple Watch mark-ups slashed by $100 "while supplies last".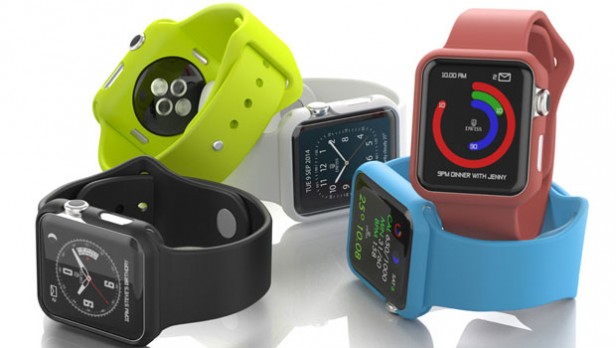 There's a good chance the Apple Watch 2 launch might coincide with Apple's annual iPhone event in September.
The Apple Watch was originally rumoured to launch at 2015's September launch event, but reports of supply chain issues at the time could explain the delayed release date.
However, Apple Watch 2 production was rumoured to begin in January 2016, which could mean devices are being churned out as we speak.
On 13 November 2015, a report by China's United Daily News shed light on a possible Apple Watch 2 release date.
According to the report, which cites Apple supplier Quanta's chairman Barry Lam as the source, the Apple Watch 2 release date could be as soon as June.
"Quanta and Apple are currently developing the second-generation of the Apple Watch, expected late next year in the second quarter," reads the report.
The report also noted that the Apple Watch would begin shipping in a "small volume" in Q3 2016, but that overall shipments would "grow considerably next year".
On 22 January 2016, however, a 9to5Mac report suggested Apple wouldn't reveal the Apple Watch 2 in March. Instead, the company plans to wait until autumn, according to the article.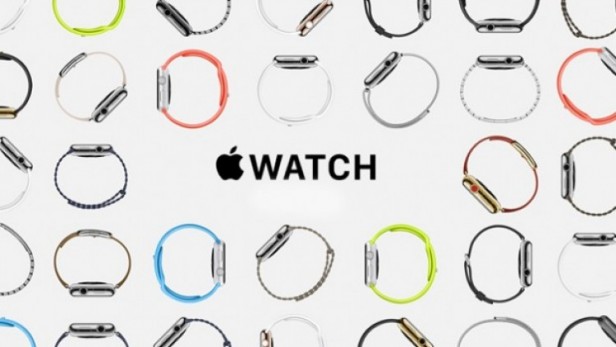 Apple Watch 2 Features – What's new about the Apple Watch 2?
The Apple Watch 2 will hopefully bring a hearty roster of upgrades.
There hasn't been much in the way of rumours thus far, but we'd like to see better performance, improved battery life, and advances to the watchOS software.
We'd also expect to see a new version of the Apple S1 chip, which will probably be called the Apple S2 chip, and will likely offer some performance improvements.
There's also a chance we might see 3D Touch replacing Force Touch on Apple's next-generation wearable.
Should I wait for the Apple Watch 2?
Most watch-makers don't expect you to change your timepiece every year, but the Apple Watch 2 could offer enough upgrades to encourage folk to loosen those purse strings.
Unfortunately, it's far too early for us to gauge whether the Apple Watch 2 will be a worthy upgrade.
While a number of improvements could be introduced with the second-generation Apple Watch, owners of the current iteration probably won't find enough cause to pick up the new version.
If you're a smartwatch first-timer, however, the Apple Watch 2 could be a worthwhile purchase. After all, the company will hopefully have ironed out all the kinks from the original Apple Watch.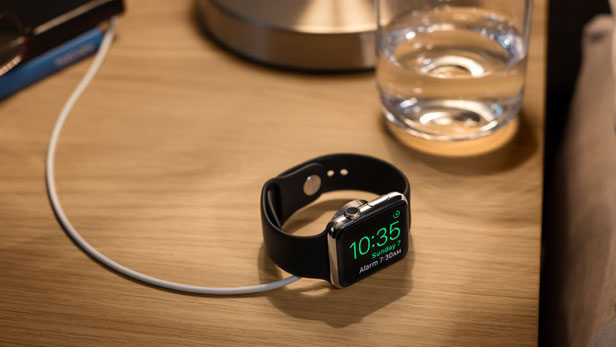 In-Depth – Apple Watch 2 Specs & Features Explained
The Apple Watch 2 is still largely a mystery to us, but that doesn't mean we can't make some educated guesses about what looks likely to appear. Here's what we think the Apple Watch 2 will look like:
Apple Watch 2 design
Apple has always focused greatly on design, and that virtue is handy when trying to peddle a wristwatch.
Unfortunately, the Apple Watch received quite a mixed response with regard to aesthetics. Some praised the sleek, classically Apple design, while others scorned the device because it didn't look enough like a watch.
We're still not sure how Apple plans to change the physical look of the Apple Watch 2, although we'd say it's unlikely that Apple will adopt a Withings-style approach of typical Swiss watch design.
In terms of raw specifications, the Apple Watch shipped in two key variants – 38mm and 42mm.
This size split appears to have worked in Apple's favour, and we'd expect to see the same two offerings with the Apple Watch 2.
The original Apple Watch also used two differing display resolutions – 272 x 340 pixels (326dpi) and 312 x 390 pixels (326dpi).
A possible Apple Watch 2 upgrade could see the resolution increased, although in our opinion it's unlikely.
While it seems probable that Apple will eventually launch an Apple Watch with Retina display, a higher-resolution panel would be too much of a drain on battery life right now. The Apple Watch 2 has been tipped for a P-OLED display however, which could bring power efficiency improvements.
We also expect Apple to continue its trend of using sapphire glass on the Apple Watch and Apple Watch Edition, and strengthened Ion-X glass on the Apple Watch Sport.
Apple Watch 2 specs
The Apple Watch 2 will likely feature a number of hardware improvements too.
It's generally expected that the Apple Watch 2 will feature an upgraded version of the Apple S1 system-in-package that powered the original Apple Watch.
The Apple S1 had a 520MHz clock rate, was built using a 28nm manufacturing process, and featured just one core.
If there is an Apple Watch 2, we'd guess it would use an Apple S2 chip. Maybe we'll see a higher clock rate, a more efficient manufacturing process, and possibly a dual-core configuration.
Apple could also spring for a GPU that's more powerful than the current PowerVR SGX543.
The first-generation Apple Watch also featured 512MB of RAM, 8GB of storage and a speaker.
It doesn't seem likely that Apple will upgrade any of these components, since form factor could become an issue.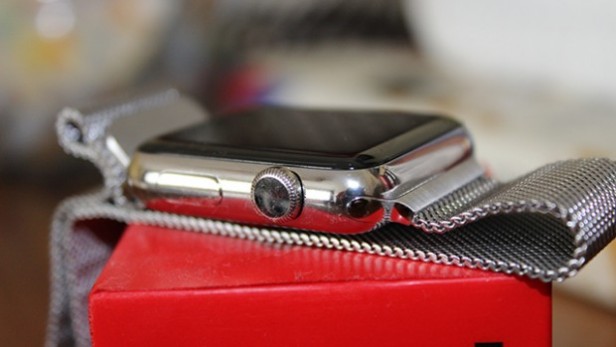 Apple Watch 2 battery life
Battery life is one of the biggest sticking points for smartwatch manufacturers, and Apple is no exception.
While the Apple Watch will survive a working day under normal usage, there's plenty of room for improvement.
Here's what Apple had to say about the original Apple Watch battery life:
"Apple Watch is so capable you'll want to wear it all day long. So we made sure we gave it a battery that lasts all day too. Our goal for battery life was 18 hours after an overnight charge, factoring in things like checking the time, receiving notifications, using apps and doing a 30-minute workout. And because everyone will use their Apple Watch differently, we tested several other metrics as well."
Apple's tests revealed the following battery life data:
All-day battery life – 18 hoursTalk Time test – 3 hoursAudio Playback test – 6.5 hoursWorkout test – 6.5 hoursWatch test – 48 hoursPower Reserve – 72 hoursCharge time – 1.5 hours to 80%; 2.5 hours to 100%
If the Apple Watch 2 uses the same 205mAh/246mAh battery featured in the first-generation Apple Watch, then battery life should be no better or worse.
However, if Apple decides to increase the screen resolution or use a more demanding processor, we could see an impact on charge cycles.
Alternatively, Apple could use a more efficient processor, or make watchOS optimisations to boost the Apple Watch 2's battery life.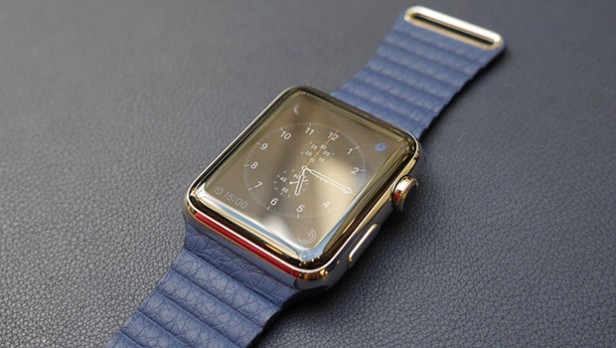 Apple Watch 2 software
The Apple Watch uses a brand-new operating system called watchOS, based on Apple's existing iOS mobile platform.
With the Apple Watch 2, we'd expect to be using a new, revamped version of watchOS with new features.
Apple first released the watchOS on 24 April 2015, alongside the Apple Watch. WatchOS also has its own dedicated API called WatchKit.
The software is written in Objective-C and Swift, and is largely closed, albeit for a few open-source components.
WatchOS 2 launched on 21 September 2015, despite being originally pegged for a 16 September release – a bug fix delayed the update.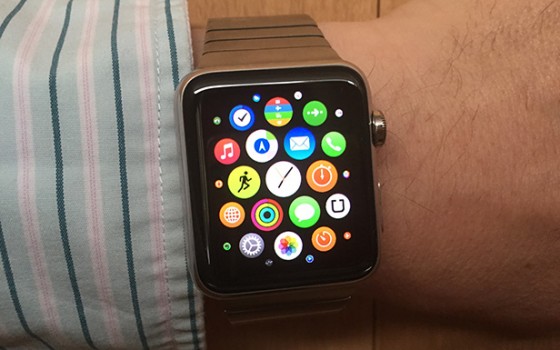 While watchOS 2 would gel with the Apple Watch 2 in name, we'd say it's more likely the next-generation Apple smartwatch will use watchOS 3.
Apple hasn't made any formal announcements regarding a watchOS 3, but it's probably that the new software would launch at some point this year – probably after April.
The new watchOS 3 could be unveiled at Apple's annual Worldwide Developer Conference 2016, which looks likely to fall in early June.
Apple Watch 2 features
The Apple Watch boasted a number of conventional features such as Bluetooth 4.0, near-field communication (NFC) technology, and Wi-Fi 802.11b/g/n. The Apple Watch 2 probably won't lose any of these capabilities.
Apple Watch 2 Force Touch or 3D Touch
Also featured, however, was a new technology called "Force Touch", which allowed the smartwatch to register different levels of pressure on the display.
With the original Apple Watch, just two levels of pressure could be utilised – a tap, and a hard press.
However, Apple recently introduced "3D Touch" technology on the iPhone 6S and iPhone 6S Plus. This allowed the smartphone display's to register three different levels of pressure.
If the Apple Watch 2 does eventually arrive, moving from Force Touch to 3D Touch would work well as an upgrade.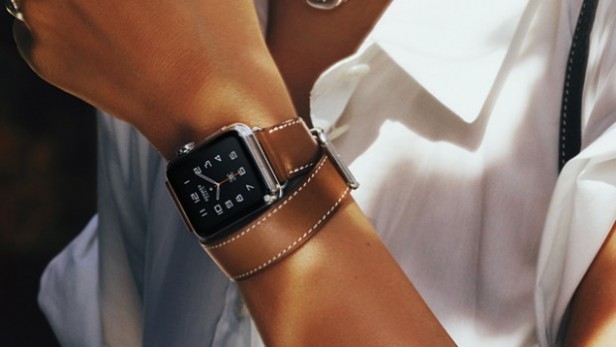 Apple Watch 2 Digital Crown
The Apple Watch famously introduced a new control medium to the smartwatch – the Digital Crown.
The dial, positioned on the side of the Apple Watch, was inspired by traditional watches, and allowed for new gestures based on dial-twisting.
While reception to the mechanism was mixed, it's likely Apple will stick to its guns on the next-generation device – especially since the feature is deeply integrated into watchOS.
Does the Apple Watch 2 work with tattoos?
One key flaw with the original Apple Watch is that the heart-rate sensor struggles to work with tattooed skin.
As a result, some of the features didn't work, and heart-rate results were often inaccurate.
Apple eventually admitted the fault, adding the following to the Apple Watch support page:
"Permanent or temporary changes to your skin, such as some tattoos, can also impact heart-rate sensor performance. The ink, pattern and saturation of some tattoos can block light from the sensor, making it difficult to get reliable readings."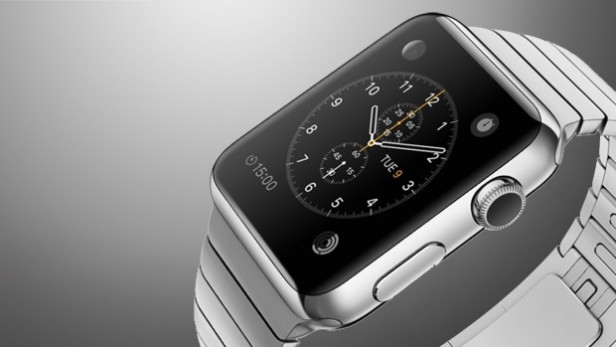 While you can work around the issue by using third-party monitors – such as Bluetooth chest straps – it's hardly ideal.
As such, we'd hope Apple manages to fix this problem next time around, although there have been no rumours suggesting this is the case thus far.
Apple Watch 2 straps & bands
Apple currently offers a wide range of Apple Watch straps and bands, and the Apple Watch 2 looks likely to be no different.
With the launch of the new watch, we'd expect to see a number of new bands and colours.
We'd also hope – although nothing has been confirmed – that first-generation Apple Watch straps and bands will be compatible with the Apple Watch 2.
On 3 December 2015, the US Patent and Trademark Office published an Apple application for a watch-band patent.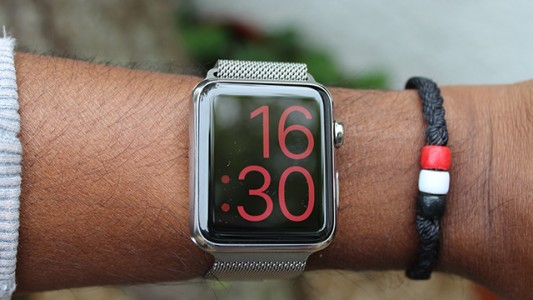 The patent detailed a method of weaving light-transmissive materials into a strap to create a woven display.
This display would allow light to be transmitted from the band, and could be used as a notification blinker.
Unfortunately, since this is just a patent application, there's no telling whether Apple will actually utilise such a technology in a future iteration of the Apple Watch.
Apple Watch 2 price
We've heard very little in terms of potential pricing for the Apple Watch 2, so we'll just have to settle for educated guesswork.
The Apple Watch 2 price will likely be between £500 and £1,000, depending on the model. However, we'd also expect to see a cheaper Apple Watch Sport variant appear again.
We're not so confident, mind, that there will be second version of the Apple Watch Edition – asking customers to fork out another £10,000 a year after they've just bought a new Apple Watch might not go down too well.
Current Apple Watch pricing in the UK is as follows:
Apple Watch Sport – £299 to £339
Apple Watch –£479 to £949
Apple Watch Edition – £8,000 to £13,500
Until we receive further information, we'd expect pricing to be similar to the existing RRP plans.
Share your thoughts on what you'd like to see included on the Apple Watch 2 in the comments below.
Source:
http://www.trustedreviews.com/news/apple-watch-2-release-date-rumours-price-news-battery-life