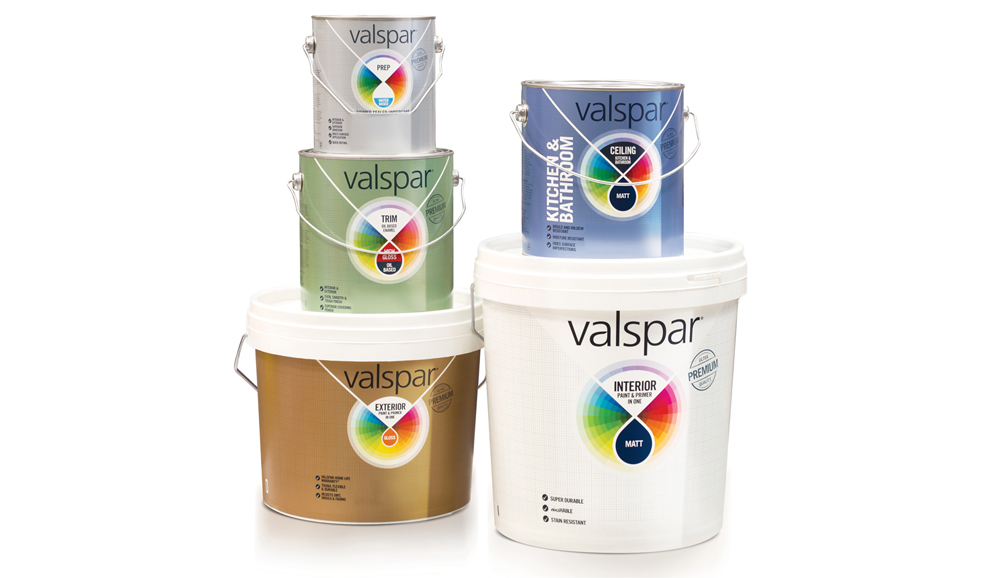 Brand designing firm Bluemarlin has developed new packaging design for the paint and coatings manufacturer Valspar's new portfolio launched in Australia.
The new design, which is expected to highlight the brand's culture of Owning Color, was created by Bluemarlin's Sydney studio.
The design features color spectrum device that highlights color knowledge and the expressive nature of paint reflects 'V' and paint droplet cutting through the color spectrum that is claimed to serve as holding shapes to assist with variant navigation.
Bluemarlin Sydney Client Services director Candice Dunn said buying paint is an emotional experience that often becomes a frustrating burden.
"Our goal was to create a design that acts as a personal assistant to each consumer, providing them with the information they need while inspiring them with colour," Dunn added.
Valspar ANZ Marketing general manager Philippa Durant said the simple and effective design poises the company to become leaders of the category.
"It revolutionises the category with cleaner, fresher and much more confident look, offering consumers in the Australian market something completely different."
According to the company, the new design is easily recognizable and offers shelf standout, while featuring generic lifestyle photography on pack as well as a customer guide that simplifies the task of purchasing paint.
Image: Valspar Paints containers. Photo: Courtesy of bluemarlin.
Source:
http://design.packaging-business-review.com/news/bluemarlin-creates-new-packaging-for-valspar-paints-0412113-4140187