Remote-phosphor technology can reduce LED component cost,increase system efficacy,and simplify thermal systems in SSL products,says MITCH JANSEN of Intematix.
The July issue of LEDs Magazine featured a great article by Cree's Michael Leung comparing white LED and remote-phosphor solid-state lighting(SSL)downlight systems.The technical comparison is indeed fair and well structured.At Intematix,a maker of remote-phosphor light sources,we wanted to keep the discussion going and take a closer look at cost.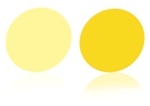 In"Fair comparison of white LEDs and remote phosphor guides design choice,"Leung asserts that the entire system cost of each approach must be taken into account when comparing traditional phosphor-converted-white-LED versus remote-phosphor technologies for generating white light.While he is correct in pointing out that additional lumens can be gained through additional LEDs,there are other factors to consider when examining system cost.
In his analysis,Leung estimated that a 1000-lm downlight would use 10 LEDs at a total cost of around$17.00 based on an LED cost of about$1.70.Leung suggests matching the improved efficacy of a remote-phosphor system by adding two LEDs to a white LED system for an added cost of$3.40.Alternately,a 1000-lm system can be created using blue LEDs and remote phosphor with two fewer LEDs,reducing LED cost by$3.40.
Let's take a more detailed look at the options.In the case of a remote phosphor system,blue LEDs are used to pump the phosphor.Blue LEDs do not have phosphor or require binning,and as such cost less to manufacture.That could mean that the LEDs in a remote-phosphor approach cost less than the white LEDs.
The article also states that a remote phosphor solution which produces the higher efficiency requires a remote phosphor optical element which costs$15 in small quantities to$8 in high volume,thus being a poor tradeoff for the$3.40 in LED savings.In our experience,remote-phosphor optics at that cost would typically be much larger than the one recommended for the 1000-lm downlight case,and be used for much higher lumen systems.A 1000-lm,remote-phosphor solution provided by Intematix would typically use a 2.4-in standard ChromaLit Round optic or a smaller 1.7-in ChromaLit XT Round optic.These parts can be purchased at$2.22 and$2.35 for quantities of 1000.
To get the most of the added efficiency,the remote-phosphor design must also incorporate a highly-reflective mixing chamber.The recommended reflective material adds about$0.20 to the luminaire cost,so the sum of new material cost for the design falls between$2.42 and$2.55 which is lower than the$3.40 savings in LEDs.
In examining the entire system,however,other benefits of the remote phosphor approach can also lead to additional cost savings.For example,the remote-phosphor approach yields an inherently diffuse light source.In a traditional LED system,a diffuser is typically used to reduce glare and create more consistent light–significantly reducing efficacy.Removing the diffuser improves efficacy and saves about$0.30 to$0.35.
The efficiency gained by using remote-phosphor solutions can translate not only in savings in LED costs,but also in reduced heat sink costs.There,the cost tradeoffs have to be done at the system level.
Remote-phosphor luminaire designs allow several paths to cost savings.By reducing the number or type of LEDs,eliminating the diffuser and/or shrinking the heat sink,luminaire manufacturers can significantly reduce total cost of ownership.Comparing the bill of material of a 3000K,80-CRI,1000-lm LED downlight with a remote-phosphor downlight of the same specification,the remote phosphor system both increases efficacy and reduces overall cost.
Source:
http://ledsmagazine.com/features/9/9/16