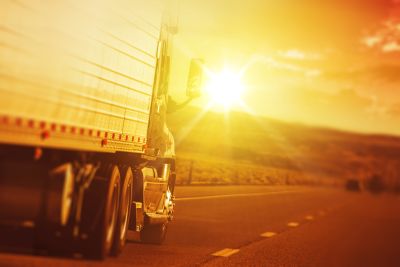 Truck drivers are celebrating a major win over industry lobby group NatRoad in its bid to pay them less by seeking an exemption from rules in NSW setting minimum pay rates.
The rules have been in place for over 30 years, bringing sustainability to thousands of owner drivers, the TWU said. The NSW Industrial Relations Commission this morning dismissed NatRoad's application for an exemption that was opposed by the Transport Workers' Union and other industry representative bodies.
Owner driver Ray Childs said the ruling would clear up the confusion and fear that NatRoad had created with its application. "Drivers now know that the rules which have been in place since 1984 will continue to protect their rates but also their jobs," he said.
"This is an important win for owner drivers in NSW. NatRoad does not represent owner drivers, they represent companies that want to rip them off," said TWU NSW branch secretary Richard Olsen.
At the same time as seeking an exemption for rules setting minimum rates for owner drivers, NatRoad is also seeking to reduce wages and allowances for employee drivers in a review of the transport awards.
"NatRoad knows there is a problem in this industry, but instead of seeking to hold wealthy retailers and manufacturers to account for their low cost contracts, it is going after drivers' wages and rates to make a buck for their members. This attack on drivers must end," said TWU national secretary Tony Sheldon.
A TWU petition seeking to protect the NSW rules and expand them has attracted over 1,000 signatures.
In the award review, NatRoad and the Australian Industry Group are seeking changes that would leave drivers thousands of dollars worse off, including:
The introduction of part-time work for long-distance truck drivers, aimed at reducing their take-home pay in comparison to full-time pay. Changes to when paid meal break allowances kick in for truck drivers who work beyond their normal shift hours. Changes so that employers pay less superannuation. Changes to the definition of loading and unloading to limit what they have to pay for when truck drivers are on the job. To reduce the agreed distance and time it takes to travel between cities – to pay truck drivers less.
Source:
http://www.tandlnews.com.au/2016/10/05/article/twu-celebrates/