More than a dozen Chinese and the U.S. enterprises on Friday signed agricultural transaction contracts worth 2.1 billion U.S. dollars, under which Chinese enterprises will import 5.1 million tons of farm products from the U.S. companies.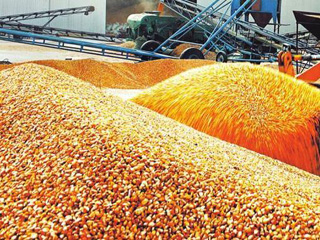 Nearly 100 officials and enterprise representatives from China and the United States attended the signing ceremony held in Des Moines, Iowa.
As Iowa is a leading soybean-producing state in the United States and China is the world's biggest buyer of the product, it makes a lot of sense for American and Chinese companies to work together, Iowa Governor Terry Branstad told Xinhua.
"Right now we have a surplus of soybeans and corn, and so we need to be able to market that product," said Branstad. "China is a very big country, with a large population and is in need of soybeans. We think it is a win-win situation. It's good for Iowa farmers and it is good for Chinese consumers."
"We want to continue to increase the trade opportunities between Iowa and China," Branstad added.
Liu Jun, deputy Chinese consul-general in Chicago, said the U.S. Midwest is a major farming area of soybeans, corn, and meat. "Iowa has unique advantages in Sino-U.S. agricultural cooperation."
Chinese official statistics show that China accounts for 60 percent of the world's soybean transactions. China consumed 95 million tons of soybeans in the 2015-2016 seasonal year, and is expected to consume 98 million tons in the following seasonal year, of which the demand for import will be 83 million tons, up 1.2 percent from the 2015-2016 seasonal year.
Source:
http://china.org.cn/business/2016-10/16/content_39498008.htm