European Indoor Champion and Olympic 2016 hopeful heptathlete Katarina Johnson-Thompson has pledged her support to Slumberland's Healthy Sleep Campaign.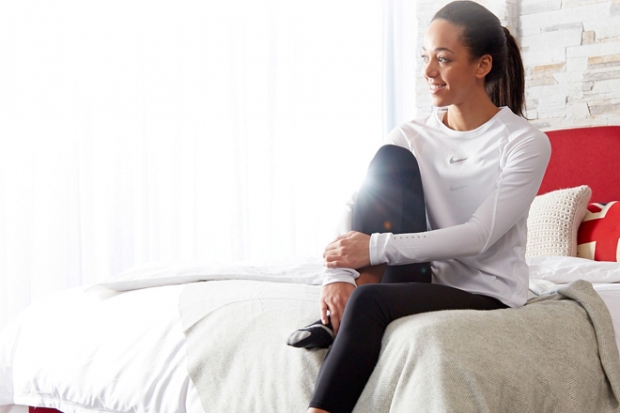 She made her international debut In London 2012 competing alongside Jessica Ennis, and has a strict training regime, with rest at its heart.
"The importance of sleep – to me it's vital," she says. "My coach has a strong mentality on getting the right recovery. He says it's important to have rest days to make sure my body recoups properly and I'm ready to train the next day. I always try to get the most sleep I possibly can, I aim for 10 hours."
According to Slumberland, sleep deprivation increases the levels of the stress hormone, cortisol, and can decrease glycogen and carbohydrate stores needed for physical activity. Less sleep increases the possibility of low energy and the inability to focus. Sleep gives muscles time to recover and repair, as well as ward off any illness.
Richard Naylor, marketing director at Slumberland, comments: "We have long known the impact that sleep has on health and wellbeing, yet it can often be neglected. We hope to educate the nation out about healthy sleep habits, and Katarina is the perfect example of how sleep can be the deciding factor in performance."
Source:
http://www.furniturenews.net/news/articles/2016/03/461946994-olympic-hopeful-supports-slumerland-sleep-campaign