Producer of sewing machines, Usha International named Subhadra Chowrasiya the winner of the NIFT 'Best Garment Construction Award'.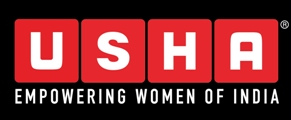 "Usha felicitated Chowrasiya with an Usha Janome Dream Maker 120 sewing machine, a trophy, certificate and a cash award of Rs 10,000," a press release from Usha International informed.
In a bid to encourage young and budding fashion designers, Usha International has been sponsoring the most prestigious NIFT Best Garment Construction award since the year 2000.
NIFT centers where Usha awards are given include New Delhi, Mumbai, Kolkata, Gandhinagar, Chennai, Bangalore, Hyderabad, Rai Bareli, Kangra, Shillong and Patna.
Harvinder Singh, business head (Sewing Machines) said, "Year on year, we have recognised some of the finest creative young minds."
He added, "We will continue in our endeavor to highlight and bring their talent to the forefront by empowering students to give wings to their creativity and expression with Usha sewing machines."
According to Usha, it has redefined the industry and taken it to new levels by offering technologically advance sewing machines to consumers.
Usha Janome machines are crafted with advanced Japanese technology that lead to performance, quality and complete ease of operation.
"Memory Craft series by Usha Janome is a range of computerised sewing and embroidery machines that make the most incredible designs," it observed.
"With features like Wi-Fi enabled, moveable eye height screen, largest size embroidery hoop, powerful onboard editing, superior data transfer options, these sewing machines are a technological marvel," Usha noted.
Amongst the various initiatives of Usha, is a one-of-a-kind experiential store, The Hab in Mumbai.
Aimed at making sewing a trendy concept, this unique store has been successfully inspiring people by allowing them to create, innovate and experience the art of sewing and design.
Usha International has also set-up over 900 Usha Sewing Schools across India for enhancing the sewing and designing skills of women.
The company has also set up over 10,000 Usha Silai Schools across rural India, a community based initiative through which Usha aims at empowering women by imparting sewing skills.
Usha International Ltd has a turnover of about Rs 2000 crores and has 16 offices, 64 company showrooms, 34 warehouses and 220 service centres backed by an in-house customer call centre.
Source:
http://www.fibre2fashion.com/news/apparel-news/newsdetails.aspx?news_id=172600