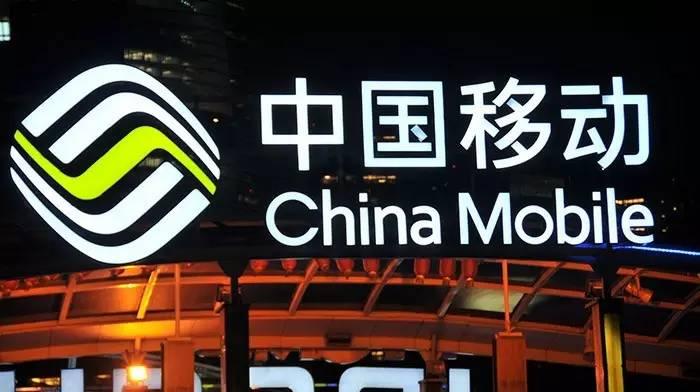 Two days ago to see reports that China Mobile announced the 5G business timetable, so there is a question as the title.
For 5G, don't worry about it not coming, worry about it is not time.
3G is a lesson. Today's 5G and the 3G is exactly the same, the same fry to be in full swing, the same can not see the business case, or that the synchronization of market demand.
Japan NTT DOCOMO lessons fresh. They overestimate the data business market potential, in 2001 can not wait to launch 3G services that can seize the opportunity, however, the market does not appreciate, and the technology is not mature, is another domestic rival KDDI 2G 2.5G successfully upgraded chrysanthemum burst.
Today it seems that China Unicom is not the victim of the 3G era?
Although the 3G era, China Unicom's got WCDMA a good license, although we 3G come relatively late in 2009 began large-scale construction, but the market still has a delay, with the iPhone into China, probably in 2012 mobile Internet really broke out.
The waiting for the harvest of China Unicom, unfortunately also ushered in 4G. Never thought, suddenly broke out in the 3G era, China Mobile was stuck, such as quickly launched a large-scale construction of TD-LTE. It can be said that this wave of construction just caught the tail of the market, the harvest Unicom was caught unprepared.
The year saw a lot of friends around for a number of 186, it is said that some developed provinces of China Unicom employees year-end bonus is also high a lot, we all thought that China Unicom to stand up, but do not fade kid label.
3G investment has not recovered, 4G again. It really wins at the starting line, before the end. The telecommunications industry is like a relay race, another powerful sprinter, once over carelessly, may lose. Who can't tell who's falling tomorrow?
5G came, China Mobile took the lead in a clear 5G commercial schedule, will lose the baton in this relay it?
5G use case is not clear, or there is no clear market demand, which is recognized. American operator Verizon hopes to test commercial 5G in 2017, but their 5G is not really 5G, but 5G fixed wireless access, but is replaced by millimeter wave fiber last mile.
Although technically simple and rough, but have to admit they are quite pragmatic. Anyway, the family broadband is off the market demand, and there is a lot of potential to be tapped, replaced by a millimeter wave optical fiber access, not only can save cost, but also you know the truth to eat melon masses, win the market reputation. Is threefold.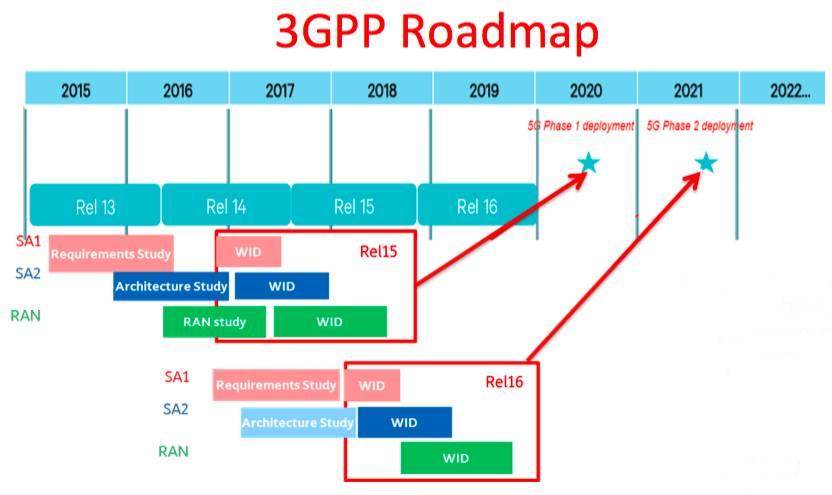 Overall, 5G standard development schedule is divided into two and phase six".
Two, that 3GPP speak Phase 1 and Phase 2, Phase Standard Version of R15, Phase, the standard version of is R16.
Among them, Phase 1 and Phase 2 contain the following 3 stages (Stage).
3) on June 2018, at the TSG#80 plenary session, will complete the NR and NextGen third phase project freeze.

R16 (Phase 2):
1) December 2018, phase 1 freeze.
2) June 2019, the second phase freeze.
3) December 2019, the third phase freeze.
March 2020, R16 freeze.
After the completion of the standard, in 2020 operators began to deploy 5G first phase (R15), in 2021 to deploy 5G second (R16).
If you compare China Mobile's 5G business planning time and 3GPP 5G standard setting schedule, you will find that almost God sync.
2017, when 3GPP in the development of R15 standards, but China Mobile chose 4~5 cities, totaling about 35 sites do system validation, the formation of pre commercial prototype. This is called with 3GPP to complete the standard formulation, there are tests verified, but also the use of standards to develop the right to speak.
2018, China Mobile will be in several cities, each city built about 20 sites for scale test, the formation of end to end commercial products and pre commercial network. 3GPP side, to June 2018, R15 standard has been basically completed, which means that the standard can be introduced in accordance with the standard 5G NR wireless new devices, shared 4G core network built 5G network.
However, China Mobile's choice is still small-scale test until 2019 began to expand the scale of the test network. And this year, R16 also initially completed, meaning from the core network to the access network, network slicing and other standards have been completed.
Until 2020, China Mobile whole network 5G base station will reach ten thousand station scale, achieve commercial product scale deployment. Million station scale, for the huge China Mobile, and nothing, this shows that by 2020, China Mobile will not be large-scale expansion of 5G construction, estimates still depend on market demand.
Obviously, this is entirely in accordance with the 5G standard route tailored commercial schedules, not aggressive, but also step by step immediately, not only the standard before the adventure, but in the standard setting and test standards to master the right to speak, at the same time, a standard I can immediately commercial. At home and abroad a don't fall.
Source:
http://www.bestchinanews.com/Science-Technology/7607.html