Terlato Wine Group and South Africa-based drinks company Distell Group Limited will merge two divisions of the respective companies - Terlato's Artisan Spirits division with Distell's US spirits division, to form a new joint venture, which will operate under Terlato Wines.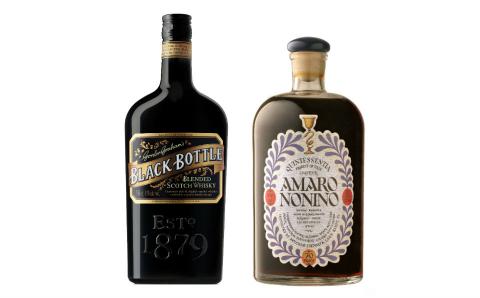 The merger is intended to expand the Terlato business in the US spirits industry. The new company will be equally owned - 50/50 by Terlato and Distell.
Terlato Wines CEO William A. Terlato said: "This marks a transformation of our spirits business and the evolution of our position in this segment. The Distell Group brings a portfolio of world-class spirits brands that complements our own Terlato Artisan Spirits portfolio. In addition to maximizing distribution and sales of our combined portfolio, we'll also be looking for strategic acquisitions."
Terlato Wines introduced its luxury spirits range Terlato Artisan Spirits in 2013, in addition to its already functional luxury wine business. Since 1996, Terlato is renowned for Nonino amaro and grappas, and other Terlato Artisan Spirits key brands such as Langley's No. 8 Gin, Don Pancho Origenes Rum, Riazul Tequila and Tiramisu Liqueur.
Distell Group's portfolio includes brands such as Amarula Cream Liqueur and Bain's Cape Mountain Whisky. The company has been on an acquisition spree for several years. It acquired Bisquit Cognac in 2009, and purchased Burn Steward Distillers in 2013, the portfolio of which included Scotch whiskies such as Scotch single malts Bunnahabhain, Tobermory, Deanston, Ledaig and Black Bottle, which is a blended product.
Distell International managing director Steven Nathan said: "This joint venture is a great match. As we thought about how best to penetrate the U.S. market, we liked the idea of partnering with Terlato. They have a successful track record with luxury brands and are known for their impeccable portfolio of wines and spirits from outstanding producers and regions in the world. Their strong relationship with distributors and trade and their successful marketing and route-to-market strategies offer a solid foundation for our business. We are proud to unite our two portfolios in this joint venture."
The new entity will be led by Bill Terlato as CEO. The joint venture's COO, who is yet to be appointed, will oversee operations, sales and marketing. The new business will based in Chicago and will have its own board of directors. Within the first quarter of next year, the company is expected to become fully functional with a marketing team in place and a sales force of 20.
Terlato Wines has more than 70 brands under its portfolio, and holds 20% market share in wines that are priced from $20 in the US, the company claims.
The business has been owned and operated by the Terlato family since the past four generations. The group also operates family's winery investments and partnerships in several wine regions across the globe.
Image: Terlato Wines creates joint venture company with Distel Group. Photo: Courtesy of Terlato Wines.
Source:
http://www.drinks-business-review.com/news/terlato-wine-group-distell-group-form-joint-venture-to-expand-us-spirits-business-261115-4737589