AWARD-winning lighting specialist MHA Lighting hasappointed a regional sales manager to boost its expanding sales team in the South.
Tony Smith,56,joins MHA Lighting with a wealth of experience,having been in the industry all his working life,in positions previously for Thorlux,Technosol and Cooper Lighting.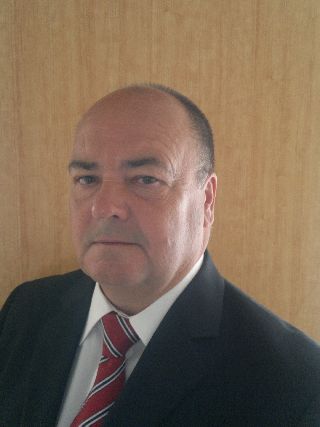 Tony Smith
His appointment comes as the Atherton-based company take on a number of new projects following new orders from Manchester Airport Group,the NHS and a number of car parking clients.
Tony,who lives in Devon,said:''I am delighted to be joining MHALighting at such an exciting time of expansion.
''We all know how difficult the market is out there and companies need a product which gives them that extra edge.
''MHA Lighting's award-winning waveguide technology definitely gives us that.By using waveguide technology MHA can combine all the benefits of LEDs with all the benefits of traditional fittings.''
Tony continued:"The technology,performance and reliability behind waveguide is definitely far superior to anything else I have seen on the lighting market.With further development happening all the time,the future looks very promising.
''I have been made extremely welcome by all the staff and the can-do,will-do attitude of everyone has been a breath of fresh air.''
MHA Lighting MD Tom Harrison,said:''I'm delighted to welcome Tony to MHA Lighting's growing team of workers.
''Tony has already made a real impact in the team and has been working closely with local authorities,NHS,Blue Chip end users and key M&E contractors and consultants in the South.
''He is already proving to be extremely valuable to MHA and is on hand to discuss individual organisation's lighting requirements
MHA Lighting now employs more than 40 people at the company's headquarters in Atherton,Greater Manchester.The company has also set up a permanent base in Brisbane,Australia,to help develop the market for their unique lighting technology Down Under.
Source:
http://www.ledinside.com/mha_lighting_new_appointment_20120801