The Light Emitting Diode (LED) market in India has been growing over 50% for the last five years and expected to sustainthis growth rate in the next five year, boosted by Government push on LED as energy efficient and power saving substitute for lighting. This includes Government incentives and measures to prioritize LED manufacturing in the country
To fully tap the potential of booming market opportunities and to put India on global map of the LED industry, it is important to establish a strong indigenous manufacturing base and ensure quality, technological advancement and standardization.
The LED Summit would serve as the exclusive forum for the LED industry stake holders for discussing, networking and sharing business insights and best practices, and would bring together manufacturers, importers, distributors, end users, industry experts and key Government authorities.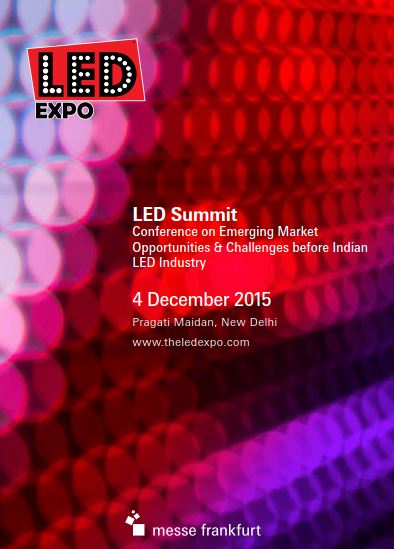 Source:
http://www.ledinside.com/node/24100