1.Economic operation of the status quo of Chinese lighting industry
MIIT statistics of 2011 shows that the Chinese Lighting Industry produce & sales and exports maintained stable growth; however the produce & sales of fluorescent lamps had been declined over the past.
The cumulative year-on-year growth rate of the Chinese Lighting Industry in 2011 was 23.6%. The cumulative produce & sales rate was 98.1%. And the total exports delivery revenue achieved a year-on-year increase of 7.8%.
In 2011, the Chinese Lighting Industry achieved a production of 19.61 billion electric lights total, up 10% year on year. The number of incandescent bulbs was 4.17 billion (up 4.0% over the previous year.), and fluorescent lights was 3.32 billion (a rise of 1.40% year on year.); the total number of lamps and lighting devices was 2.52 billion, with a cumulative growth of 6.4%.
Major economic indicators of Chinese lighting manufacturing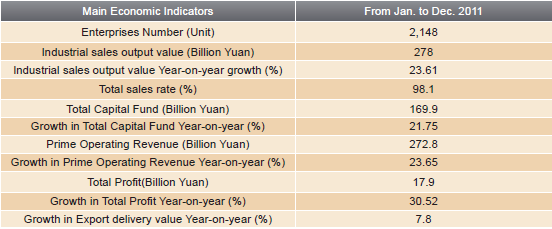 Chinese lighting manufacturing production(Sorted by City/Province)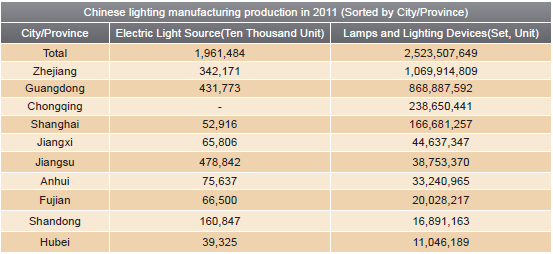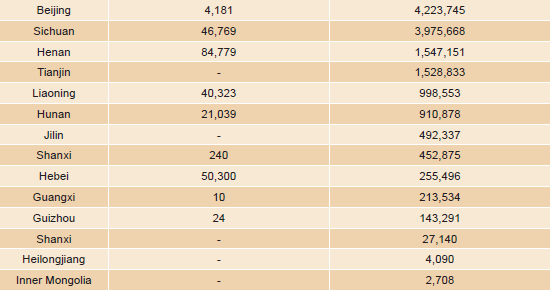 Chinese lighting manufacturing production(Sorted by Products)

(Data Source:Chinabaogao.com)
2. Chinese LED lamps (HS: 94054090) exports
With governments around the world vigorously supporting and promoting its production and sales, the LED lighting industry witnessed a rapid development in 2011. The global annual demand of lighting sets has reached 12 billion, becoming the largest consumption of electric products. The unexpected rise in the price of Phosphor bizarre has led to the increase in the cost of fluorescent lamps; meanwhile, the manufacturing technology of LED lights has made substantial progress, which in turn has reduced the cost rapidly. During the end of 2011 and early 2012, Q2 witnessed an estimated drop of up to 30-50%. Besides, the problem of nuclear power in Japan after the earthquake has created an increased demand for LED lamps in the post-earthquake reconstruction.
Export Quantity & Value for Chinese LED lamps (HS: 94054090)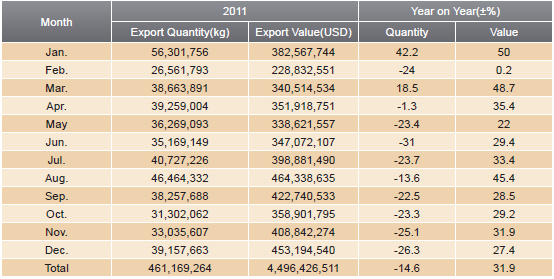 Major importers for Chinese LED lamps (HS: 94054090) (Sorted by Value)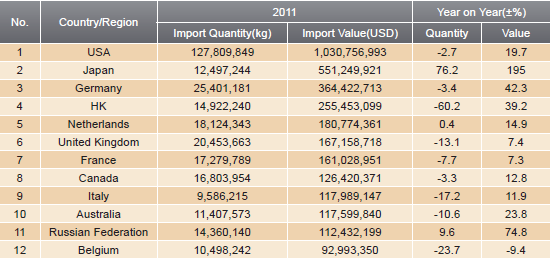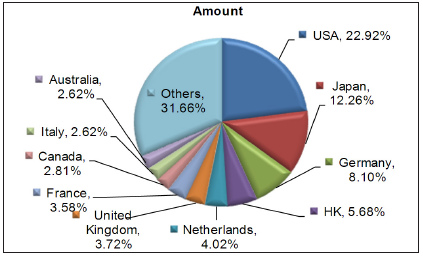 Major Cities/Provinces for Chinese LED lamps (HS: 94054090) export(Sorted by Value)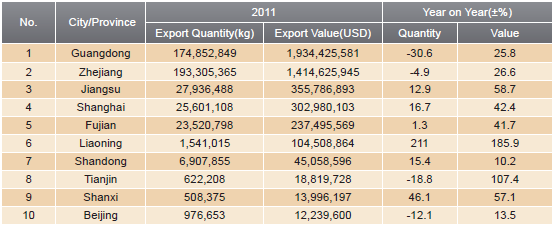 3. Chinese LED lamps (HS: 94054090) export trend analysis
At present, there are around 8000 LED companies in China, of which 80% are export-oriented. Under the influence of the economic crisis in Europe, the slump of the U.S. economic and many other factors, orders for LED has been declining since the second half of 2011.
Chinese LED lamps export quantity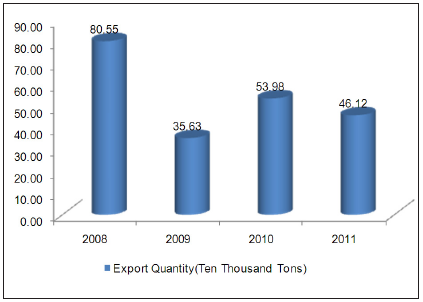 Chinese LED lamps export value
Chinese LED lamps average export unit price (USD/KG)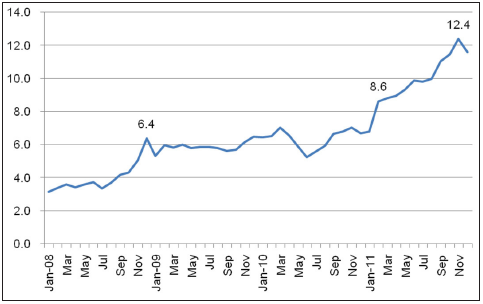 Chinese LED lamps export markets trend analysis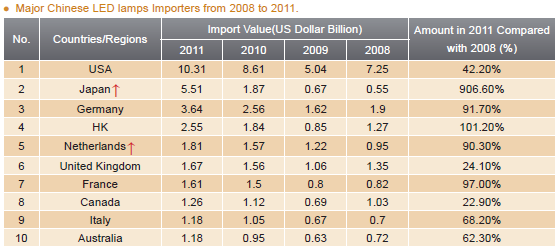 Note:"↑"indicates that the index grow continuously from 2008 to 2011.
4. LED Lighting Industry in Emerging Markets Analysis (Japan)
Affected by the 311 earthquake, there has been a surge in demand for LED lamps in Japan. LED light bulb sales in Japan in December 2011 rocketed up by 63 percent compared to the same month in 2010, and in the case of ceiling lights number was up 58% over the same month of previous year.
During the Fourth Next-generation Lighting Technology Exhibition organized by Reed Exhibitions Japan (Lighting Japan), Toshiba director and LED Business Minister Koji Sato said the original estimate of Japan LED light bulb market size was about 22 million lights, but the 311 earthquake had accelerated the popularization of LED lighting, LED bulbs sales in the last year was up to 31 million, with an increase of more than 40%. In 2011, the monthly sales of Toshiba LED bulbs rose from 2.8 million in June, to 4.8 million in December, and the annual growth rate had as much as three-fold.
Japanese retail research firm GfK Japan revealed the sales data of 4,000 home appliance hypermarkets, which indicated that in December 2011, Japan LED light bulb sales rocketed up by 63% compared to the same month in 2010, accounting for 37% of the whole bulb sales, a new record since July 2010.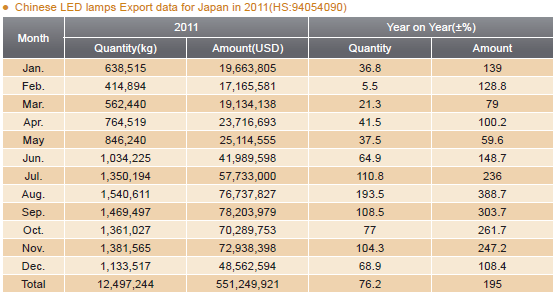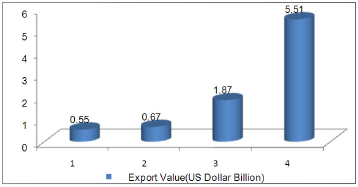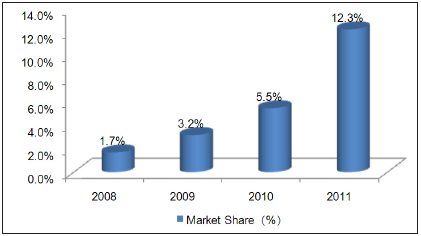 Source:
IAR Team from Made-in-China.com