The TALEXXconverter TOP series offers precise output current control, high efficiency and flexibility. This third series rounds off Tridonic's new converter portfolio which can now provide the right device for any application.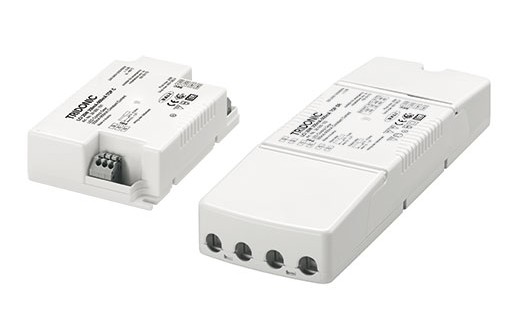 Tridonic's TOP series TALEXXconverter. (Tridonic/LEDinside)
A special feature of the TOP series is that the current range can be set by means of a resistor or plug, making the converters extremely flexible. Luminaire installation versions and surface-mounted versions with different outputs (ultimately ranging from 10 to 100 W), cover a wide range of applications. Depending on the wattage, the converters are designed for operating currents of 150 mA to 400 mA, 350 mA to 900 mA or 900 mA to 1750 mA.
Protection functions such as integrated temperature monitoring and temperature management ensure reliable luminaire operation. The converters are also suitable for emergency lighting systems and automatically detect the presence of DC current. With its CE/ENEC and RCM certification, the converters are future-proofed.
Source:
http://www.ledinside.com/news/2013/9/tridonic_adds_flexible_converter_to_led_product_range