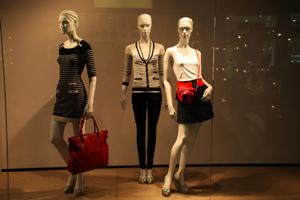 Favourable macro factors such as urbanisation and the expanding middle class continued to support new retailer expansion across Asia Pacific in 2014. The number of new entrants rose to 464, an increase of 23 per cent year-on-year.
According to CBRE Research, New Delhi ranked a joint eighth along with Kuala Lumpur and Bangkok with 19 entries. Mumbai ranked a joint 14th with Brisbane with 11 entries.
Tokyo saw the most new retailer entrants with 63 in 2014 on the back of improved economic conditions and increasing tourism arrivals. Singapore was second with 58 entries.
Underpenetrated markets in Australia such as Melbourne and Sydney also recorded growing interest from international retailers.
The luxury and business sector accounted for the greatest share of new entrants. However, the rate of expansion is slowing as retailers in this segment turn more cautious. The profile of retailers in this category is becoming more diverse, with activity no longer confined to the major luxury groups.
The survey also found that retail landlords' strategy of introducing more experiential elements to their shopping malls supported a strong increase in the number of new coffee and restaurant entries in the region in 2014.
According to the survey, retailers from the United States remained the most active, accounting for 24 per cent of new retailer entries last year. Japanese, South Korean and Australian retailers turned more active as the competitive environment in their home markets encourages a focus on more lucrative opportunities overseas.
Source:
http://www.fibre2fashion.com/news/apparel-news/newsdetails.aspx?news_id=171555