Cherokee Global Brands a global marketer of style-focused lifestyle brands has acquired casual lifestyle brand Everyday California from owners and founders Michael Samer and Christopher Lynch, it said in a statement.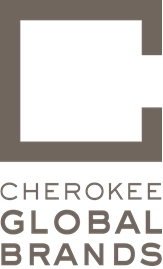 "We are very excited to be adding Everyday California to our portfolio of style-focused lifestyle brands," said Henry Stupp, CEO of Cherokee Global Brands. "Everyday California's global potential made the acquisition a perfect fit for Cherokee Global Brands. The brand is more than a state of mind, it's a way of life! Many great active lifestyle brands have been born in California, and we are confident that together with Mike and Chris we can take an already strong brand and make it even more successful."
As part of the acquisition, founders Michael Samer and Christopher Lynch will retain ownership and continue to grow their flagship store in La Jolla, selling men's and women's apparel, accessories and footwear through a licensing agreement with Cherokee Global Brands. Licensees of Everyday California will benefit from the brand's unique California essence, from surf to ski all in a day's time. Samer and Lynch will also become global brand ambassadors, leveraging Cherokee's existing design, marketing, and supply chain infrastructure to expand the brand's presence internationally, the statement said.
"We have been actively working to identify new licensee partners for the brand," Stupp said. "Several licensees have already been identified, and we expect to announce them shortly. In addition, through our global platform and expanded licensing network, we are confident that we will be able to swiftly secure international partners for Everyday California."
Source:
http://www.fibre2fashion.com/news/apparel-news/newsdetails.aspx?news_id=172537