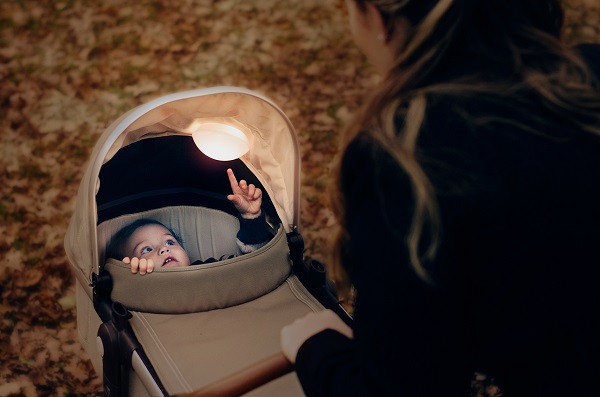 Luminaires for toddler require special design that takes care their devloping eyes. The materilas from Covestro enables glare- free LED lights which gently illuminate baby carriages without disturbing glare. (All Photo Courtesy of Covestro)
"Nice to see you!"- Parents can't always greet their little ones in the baby carriage this way, because during the dark winter months or nighttime strolls, it's often too dark for them to see the tiny passenger inside. But in the future, an innovative lamp called "LUNA" from the startup STORCH will supply the right kind of light. Mounted by magnet on the canopy of a baby carriage, a light tap is all it takes to switch on the lamp and select one of two brightness levels or a soothing play of colored light.
Covestro, formerly Bayer MaterialScience, supported the development of LUNA from the outset, helping STORCH, based in Staufenberg, Germany, to select the right materials. Makrolon® 2207, a special polycarbonate from the Covestro line of products developed specifically for energy-efficient LED lighting applications, achieved very good distribution of the LED light. This translucent plastic provides for glare-free light, so that babies with their sensitive eyes do not end up staring into a dazzling point light source, and creates a pleasant atmosphere inside the carriage.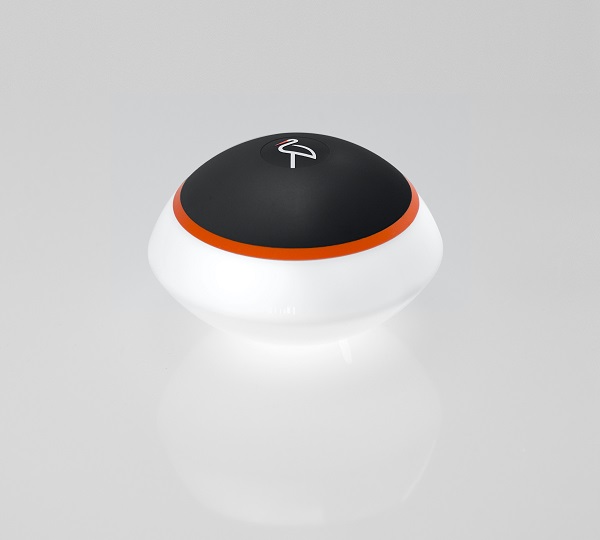 The upcoming light LUNA from German manufacturer,STORCH.
"From its high-grade parts to its German manufacturing, LUNA meets the highest quality standards. In addition to excellent light properties, the Makrolon® material is characterized by great durability and fracture resistance," says Dennis Caspar, STORCH entrepreneur and developer of the lamp. In fabricating the dome on the lamp, the good processing characteristics of Makrolon® 2207 in the injection molding process proved to be yet another advantage. The uniformly and precisely shaped individual parts imbue the lamp with an air of quality.
Source:
http://www.ledinside.com/products/2015/12/covestro_lights_up_baby_carriages_with_glare_free_led_materials