CGS, a leading global provider of business applications, enterprise learning and outsourcing services is participating at Texprocess in hall 4.0, booth E-07.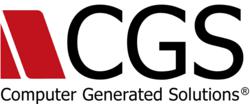 CGS will showcase its BlueCherry Shop Floor Control system, which is designed to monitor, track and report a wide range of production activities in apparel, soft goods and other discrete manufacturing plants.
"BlueCherry Shop Floor Control collects time and attendance, worker performance and incentive payroll information in real-time in order to increase worker productivity," a press release from CGS informed.
Among others, it helps reduce manufacturing cycle times, improve production balance and labour-related compliance and enhance supply chain visibility.
Earlier this month, CGS rebranded its BlueCherry portfolio to include both, BlueCherry Shop Floor Control, formerly named Leadtec as well as BlueCherry B2B eCommerce, earlier named Threadvine.
CGS said it has served the fashion, consumer lifestyle and sewn products industry with its flagship business solutions for over 30 years.
It added that it has driven the fundamental business processes of leading apparel and sewn products manufacturing organizations such as Brooks Brothers, General Sportwear, Joseph Abboud and VF Corp.
Texprocess Frankfurt will mark the showcase debut of the BlueCherry Shop Floor Control product since its renaming and inclusion in the BlueCherry Enterprise Suite of solutions.
CGS continued, "Over 150,000 terminals of BlueCherry Shop Floor Control have been installed globally with many manufacturers consistently reporting 100 per cent ROI within six to twelve months."
"We are excited to be a part of Texprocess this year, as it marks our first opportunity to publically showcase the rebranded BlueCherry Enterprise Suite," said Paul Magel, president of the Business Applications Group.
"We look forward to more effectively articulating our comprehensive solutions to the major influencers within the sewn products industry," he too added.
CGS has enabled global enterprises, regional companies and government agencies to drive breakthrough performance through business applications, enterprise learning and outsourcing services.
CGS is wholly focused on creating comprehensive solutions that meet clients' complex, multi-dimensional needs and support clients' most fundamental business activities.
Headquartered in New York City, CGS employs more than 5,200 professionals across North America, Latin America, Europe and Asia.
Source:
http://www.fibre2fashion.com/news/textile-news/newsdetails.aspx?news_id=172188