IT solutions provider, Datatex said package sales of its 'Now' ERP software solution for the textile, carpet and apparel sector for 2014 has more than doubled while revenue grew by 25 per cent year over year.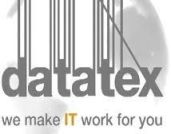 According to a Datatex press release, new sales have been made in Turkey, India, Italy, China, Lesotho, Russia, UK, South Africa and the US.
"Many of our TIM customers still running on the I series IBM platform are considering implementing our solution where progress has been made in the areas of planning, scheduling, production control and costing," it said.
"With the new 'Now' product, which is totally written using the java enterprise universal standards Datatex has positioned itself in the front line of software solution technology," it added.
"The first quarter of 2015 too has shown a clear continuity of the 2014 trend, with sales double from the same quarter last year and a pipeline of new customers larger than ever," it informed.
"Our superior solution technology and functionality wise has proven itself in our close to 100 Now customers," it noted.
Datatex has again positioned itself as the unbeaten leader in the area of ERP for textile and apparel industry, not only in sales, but also in successful implementations," Ronen Hagin, founder of Datatex said.
Datatex has announced its collaboration with Portolan to represent and implement the Now ERP products in German speaking countries and develop the Datatex Now financial solution using Now as a base.
The new generation financial solution will be based on Datatex Java development technology and the globally recognised expertise of Portolan in this area.
Datatex A.G was founded in 1987, provides IT solution programs to the global textile and clothing industry with installations in 42 countries and 5 continents.
The Datatex ERP platform represents over 25 years of continuous development and refinement of programs in close collaboration with its textiles and apparel customers.
Source:
http://www.fibre2fashion.com/news/textile-news/newsdetails.aspx?news_id=171735