At its Investor Day held in Germany, the Adidas Group unveiled its new strategic business plan until the year 2020, which aims at further accelerating growth by significantly increasing brand desirability.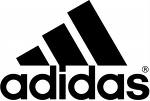 "This is expected to spur top- and bottom-line growth, with revenues projected to increase at a high-single-digit rate on average per year on a currency-neutral basis until 2020," Adidas said in a press release.
The Group's net income is expected to grow at a considerably higher rate than the top line and is projected to expand by around 15 per cent on average in each of the next five years.
The new business plan is built around three major strategic choices: speed, cities and open source.
With Adidas Neo, the Group has already set new standards with regard to speed to market by significantly reducing production lead times and increasing in-season creation.
Drawing on these successful experiences, the company intends to roll out this mantra of 'speed' across the entire Group.
To complement this, Adidas will further increase its sales through controlled space activities to above 60 per cent of sales.
At the same time, the Group aims to expand its ecommerce business to above €2 billion by 2020, by implementing a true omni-channel approach.
Further, the company is going to evolve production capabilities to dramatically expand product customisation options for its consumers.
According to Adidas, 80 per cent of global GDP generated in cities and global trends being increasingly shaped in metropolitan areas.
With this mind, Adidas aims to continue its growth in all relevant geographic markets with a focus on six global key cities like Los Angeles, New York, London, Paris, Shanghai and Tokyo.
Across these cities, the Adidas Group will over-proportionally invest in talent, attention and marketing spend.
In order to capture growth opportunities even more effectively than before, the sports goods marketer, will focus investments across its core brand portfolio; Adidas, Reebok and TaylorMade.
Further, the Group unleashed open source, a strong commitment to further strengthen the company's ties with its consumers.
By increasing consumer desire in how the Group creates, designs and presents products, Adidas will engage with consumers, athletes, retailers and partners more than ever before and build brand advocacy.
With the three strategic choices driving a surge in brand desirability, Adidas expects to generate high-single-digit currency-neutral sales growth per year on average over the next five years.
By outperforming the sporting goods industry, the Group's brands will increase market share over the period and thus expand its ability to generate attractive margin expansion and operating leverage.
As a result, the bottom line is expected to grow at a faster rate than the top line, with net income forecasted to increase by around 15 per cent on average per year until 2020 compared to the expected 2015 results.
In addition, due to the continued focus on cash creation, the Group's cash flow is anticipated to grow at a faster rate compared to the operating profit in each of the next five years.
As a result of its very healthy financial position, the expected strong cash generation and commitment to sustainable value creation, the Group has increased the corridor for future dividend payments.
Going forward, the company intends to pay out between 30-50 per cent of its net income attributable to shareholders as against the previous 20-40 per cent.
Furthermore, Adidas will continue its multi-year shareholder return programme of up to € 1.5 billion, launched in the fourth quarter of 2014.
Adidas Group is a global leader in the sporting goods industry, offering a broad portfolio of footwear, apparel and hardware for sport and lifestyle through Adidas, Reebok, TaylorMade and Reebok-CCM Hockey.
Headquartered in Herzogenaurach in Germany, the Group employs more than 53,000 people across the globe and generated sales of €14.5 billion in 2014.
Source:
http://www.fibre2fashion.com/news/apparel-news/newsdetails.aspx?news_id=171420