Smartphone applications, low-cost cores widen encourage consumer applications, says Yole Développement.
A combination of existing commercial applications and new consumer applications will drive the market for uncooled infra-red imaging technologies, according to Yole Développement, the French market consultancy. The company's latest results for this market were published on July 18 in the report Uncooled Infrared Imaging Technology & Market Trends, 2014 edition.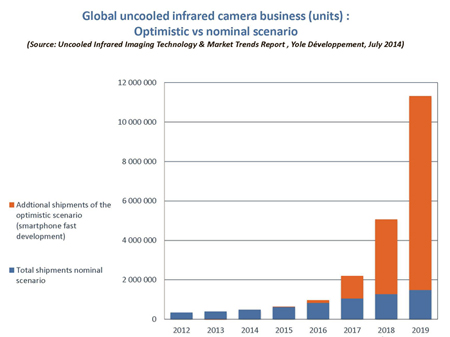 In the €5990 report, Yole Développement's analysts identify new market entrants and give a clear understanding of the infrared technology trend's impact on the market structure. They also list some notable mergers & acquisitions in the market, as well as highlighting applications of interest, especially the ultra-low resolution microbolometers segment.
Yann de Charentenay, Senior Analyst, MEMS & Sensors told optics.org, "There has been significant commercial activity in the IR systems sector. New entrants at camera level include the likes of Agilent, Mobotix, and Panasonic, while key mergers and acquisitions have been Excelitas-Qioptic, FLIR-Tessera, and Fluke-Irisys."
Military down – commercial up
After its first significant downturn in 2012, the uncooled thermal camera market continued to decline in 2013, with a 5% drop in CAGR. He added, "The uncooled thermal camera market is plumbed by the ever shrinking military market, with -15% revenues in 2013 which is the historical and most profitable business for uncooled infrared systems."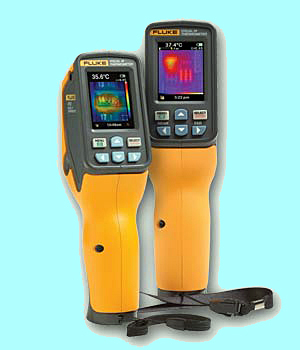 Nevertheless, 2013 overall sales in total shipments have surged again, by 15%, as a result of the dynamic commercial market where sales have grown by 24%. For the next several years, Yole expects that thermal camera shipments will continue to grow rapidly, by 25% CAGR in volume between 2014 and 2019 to reach more than 1.4 million units/year.
Sector activities
Shipments will be driven by "vertical" commercial markets, which are showing rapid expansion, according to Yole Développement's detailed analysis:
Thermography This market will be driven by ultra-low-end cameras with very attractive pricing, below $1000 per unit. Such pricing is widening the market for thermal technology. Market leading developers FLIR and Fluke have added many new models in 2013 and 2014 and are expected to lead the price war due to their vertical business model.
Automotive Autoliv, the market leader, will continue to introduce its night vision third generation system on new car models. New EuroNCAP tests could boost the market by promoting, by 2018, night time pedestrian collision mitigation solutions potentially using a thermal solution, but only if the cost is sufficiently low, says Yole.
Surveillance New visible CCTV players have entered the market recently, from the likes of Panasonic and Mobotix, and will play their part in the "democratization" of thermal technology. Thus price erosion will continue at around -12%/year, which will enlarge the scope of commercial applications into markets such as traffic, parking, and power stations.
Consumer applications (Smartphones, personal vision systems) moved into a new phase of growth during 2013-2014 and such will become the high-growth markets over the next few years, especially in terms of shipments, which Yole expects to be around 61% CAGR. The first smartphone modules (FLIR One, Opgal Android) have recently been introduced (early 2014) at a cost of $349/unit by FLIR, for example. A high number of pre-release reservations for the FLIR One already have already demonstrated the commercial potential of this smartphone platform.
Yole expects "an aggressive, rapid ramp up" of smartphone IR applications based on a huge price erosion and the integration of the IR core inside the phone. "Indeed, the smartphone business was already an almost 1 billion-unit market in 2013, and any new sensor adopted is creating high production volumes," said de Charentenay. "Those high volumes will only be possible if a huge cost reduction is achieved by the IR imaging industry."
Personal vision systems such as goggles, sights for security, wildlife hunting and outdoor observation, first successfully pioneered by FLIR, will continue to grow due to many new entrants arriving from the outdoor visible businesses.
Price erosion
"Infrared devices are showing price erosion: both at the camera and sensor levels, there is strong price erosion of about -10% per year across all commercial applications where sales volumes are increasing at high rates of typically more than 15% per year. These application sectors include thermography, surveillance, and in automotive, smart phones and personal vision systems."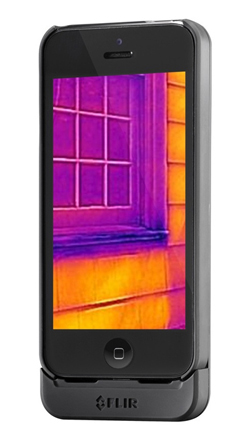 But price erosion is also following reductions in cost of manufacture, as de Charentenay explains: "Manufacturing costs are being significantly reduced by the use of new technologies and new production infrastructure, such as wafer-level techniques and ASIC developments. And those new technologies are also enabling increased resolution and the addition of value-add features such as software analytics."
Source:
http://optics.org/news/5/7/31