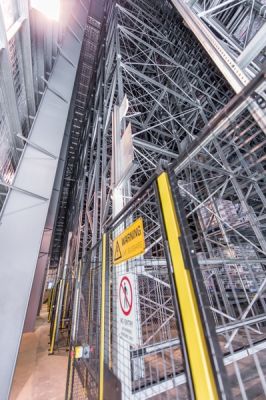 NewCold Advanced Logistics has awarded contracts to Dematic to build two high-bay warehouses at new sites in Truganina, Melbourne.
The automated cold storage facilities, which when built will be the largest of their kind in the Southern hemisphere, will include ColbyRack high-bay racking capable of housing 100,000 and 106,000 pallets. Various pallet weights and configurations will be deployed within each facility up to a maximum pallet weight of 1,265kg. The ColbyRack components, comprising more than 8,500 tonnes of roll-formed Bluescope G450 grade steel, are being locally manufactured at Dematic's factory in Belrose, Sydney.
"Dematic is excited to be partnering with NewCold as they establish their presence in Australia's cold storage supply chain," said Dr Murray Clarke, structural engineering manager at Dematic.
NewCold founder and executive vice president Bram Hage said: "The new warehouses will be two of the very few facilities in the world that are both ambient and temperature-controlled in a highly automated environment."
The new warehouses are due for completion by mid-2017.
Source:
http://www.tandlnews.com.au/2016/09/14/article/southern-hemispheres-largest-high-bay-cold-storage-built-melbourne/