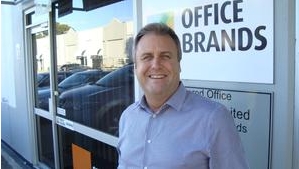 John Vamos has stepped down as chairman of Office Brands, the umbrella group for Office National, Office Products Depot and O-Net.
Office Brands director and director of Paul John Office National, Paul Toohey, will act as interim chairman until a new chairman is appointed later this year, Office Brands CEO Gavin Ward told Stationery. News.
Vamos, whose key areas of expertise are business coaching and strategy development, had been chairman for seven years, during which time he worked closely with Toohey and fellow Office Brands director Chris Hoban of Surry Office National.
Meanwhile, Ward, who joined Office Brands in June after a long career with the Leading Edge franchise group, said Office Brands had identified 40 office products businesses across 25 locations as new member prospects.
"There are huge opportunities to expand the membership base but we obviously need to attract the right sort of people," he said.
Following the recent departure of marketing manager Jodi Gill, operations manager Chris Brown has taken on additional responsibilities at Office Brands in the marketing and communications area.
See the September issue of Stationery News for the full interview with Gavin Ward.
Source:
http://www.stationerynews.com.au/news/office-brands-on-the-expansion-trail-under-new-ceo