Swedish food processing and packaging firm Tetra Pak has introduced a new version of Tetra Therm Aseptic Flex, the continuous aseptic processing unit for indirect UHT treatment of dairy as well as other food products.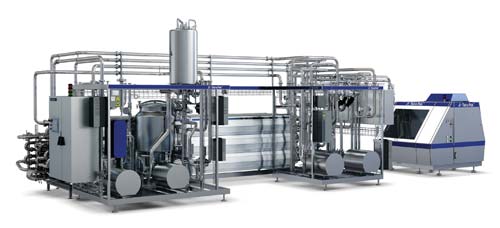 The new version features IntelliCIP 2.0, a sensor monitored clean-in-place (CIP) solution that cleans when required than at pre-set times.
Tetra Therm Aseptic Flex also comes with upgraded phases of pre-sterilization and hibernation.
This allows it to skip the homogenizer and deaerator resulting in extended piston seal life in the homogenizer as well as improved energy efficiency and 80% lower water consumption.
Tetra Pak Dairy & Beverage Systems business manager Bengt Eliasson said, "Tetra Therm Aseptic Flex offers dairy producers the highest levels of UHT performance at the lowest total cost and environmental impact, backed by Tetra Pak's world-class knowledge and technical support."
Additionally, a closed circuit of cooling medium in the deaerator is claimed to reduce the water consumption by 5,500l with 15,000l per hour unit.
According to the company, the new machine is suitable for processing products including milk, flavored milk, cream, yoghurt drinks, buffalo milk and formulated dairy products, as well as juice, soy milk, tea and coffee.
Image: Tetra Therm Aseptic Flex UHT treatment unit. Photo: Courtesy of Tetra Pak International. S.A.
Source:
http://machineryandequipment.packaging-business-review.com/news/tetra-pak-introduces-new-version-of-aseptic-packaging-system-240114-4164668