German footballer Marco Reus visited the Nuremberg Toy Fair today to show off his custom Hot Wheels car.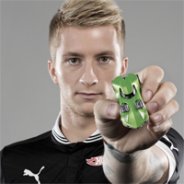 The 23-year-old Borussia Dortmund and German national team star presented the model to the press at Mattel's stand.
His Hot Wheels car, MR11, was created in conjunction with a Hot Wheels vehicle designer.
The car miniature has a "sporty-confident front, strong-looking tail and extra-large wheels"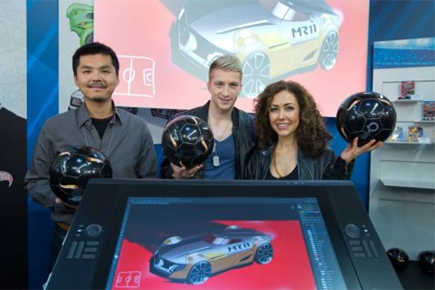 Source:
http://www.toynews-online.biz/news/38149/Footballer-Marco-Reus-Hot-Wheels-car-at-Nuremberg