CHEP Australia has launched a new-look beverage tray, opening up a reusable retail-ready packaging to the beverage supply chain.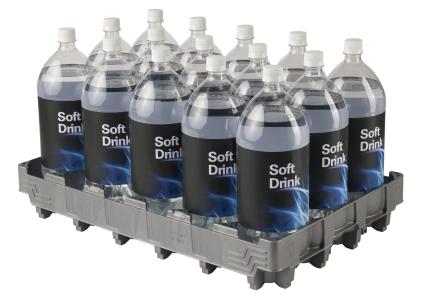 The new retail beverage tray has been designed to hold all variants of soft drink bottles, 1.25L, 1.5L, 2.0L and 2.25L. The design innovation from Finland's K. Hartwall, took seven years to perfect and has been tested in collaboration with stakeholders across the beverage supply chain over the past 12 months.
The tray complements the multi-purpose beverage tray, which was launched in 2009 and carries 1.25L soft drink and 2.0L juice bottles.
Like the existing tray, the new retail beverage tray is modular to the plastic display pallet and the standard Australian timber pallet. When used together, the trays and display pallet become a one-touch solution that can be packed on line by a manufacturer, shipped through the supply chain and wheeled onto the retail floor, ready for shoppers.
Source:
http://www.tandlnews.com.au/2013/02/19/article/reusable-beverage-tray-for-retail-ready-packaging/