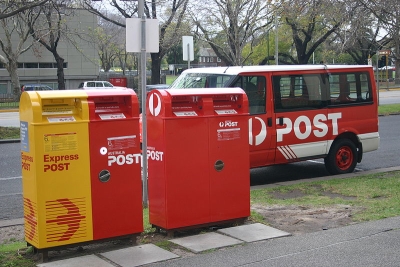 Australia Post has launched a new service called ShopMate, just in time for Christmas and opening the door to US online stores for local shoppers, and no doubt driving to despair more Australian retailers.
ShopMate is said to be "a convenient and secure delivery service for Australian online shoppers, enabling them to buy from US retailers who do not ship to Australia". Many major US online retailers restrict sales to US-based customers.
General manager Parcel Post Kelly Heintz said ShopMate was created to meet changing customer needs and reflected the global nature of ecommerce.
"We know that Australian shoppers want access to international brands and products that are not available locally, but importantly they also want an international delivery and payment service they can trust," Ms Heintz said.
"With record numbers of Australians now shopping online, we're committed to providing consumers with trusted delivery services and secure online payment options for shipping, no matter from where they purchase their items."
According to the recent NAB Online Retail Sales Index Australians spent $15.7 billion on online retail purchases in the last year and this is expected to grow, particularly in the electronic games and homewares sector.
The USA is the second largest ecommerce market in the world, with estimated sales to reach up to $482.6 billion this year, according to eMarketer.
This Christmas, Australia Post is making it even easier to send and receive parcels, with weekend deliveries and extended post office trading hours commencing 1 November.
Source:
http://www.tandlnews.com.au/2014/11/06/article/australia-post-makes-us-connection/