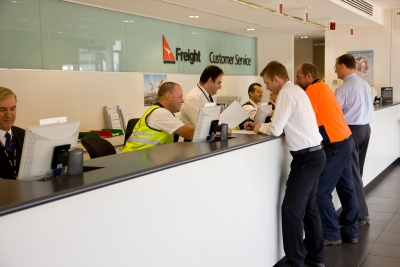 Transport Workers Union national secretary Tony Sheldon said it was disappointing that Qantas had refused to outline where its 1,000 job cuts would fall.
Qantas management was asked for details of the 1,000 job cuts at a meeting with aviation unions and employee representatives in Mascot.The job cuts were first announced by Qantas CEO Alan Joyce in a statement on December 5.
But Mr Sheldon said no specific information had been provided,with Qantas indicating it was still developing"a definitive position."
"Without information on the cuts,all 30,000 Qantas Group staff would spend Christmas in fear that their jobs might be the ones to go,"Mr Sheldon said.
"That's not the way to treat any workforce,particularly as they and their families enter the Christmas period.
"The only jobs guarantee these workers have is the Qantas Sale Act,which mandates that the airline's international operations be principally headquartered in Australia.
"We'll be holding Qantas and the Australian Government to that guarantee in 2014."
Mr Sheldon said more than 9,300 jobs have been cut at Qantas since 2009,including the 1,000 announced this month.
Source:
http://www.tandlnews.com.au/2013/12/19/article/bleak-christmas-for-30000-qantas-employees/