Tempur Sealy has recently introduced Cocoon by Sealy, the company's new offering in the below-$1,000 e-commerce space. Made with the high-quality materials that consumers expect from Sealy, Cocoon by Sealy is sold exclusively online at CocoonBySealy.com and delivered in a box directly to consumers' doorsteps.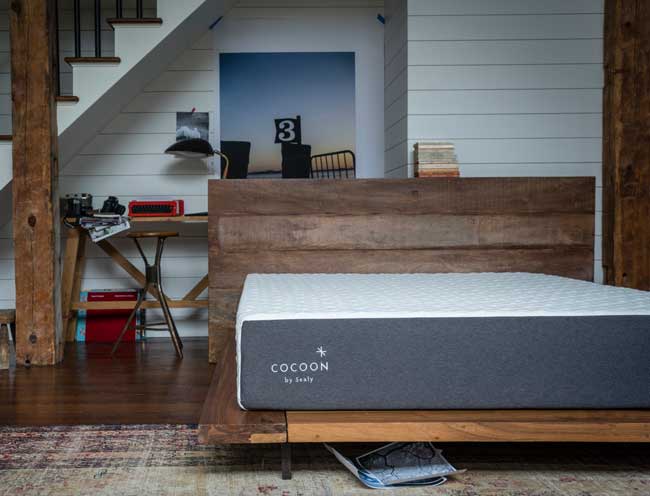 "Tempur Sealy is committed to having high-quality products available wherever and however consumers want to shop," said Scott Thompson, Chairman, President and Chief Executive Officer of Tempur Sealy.
Thompson added, "Cocoon by Sealy is a logical extension of our family of products. We have products that serve just about every consumer need and at just about every price point. We entered this specialized distribution channel because we knew we could provide a product that meets the needs of this target consumer, is superior to the competition and consistent with our Sealy brand promise of quality and value."
The company also intends to offer a retailer affiliate marketing program. The program, which will be available this summer, will allow retailers to benefit from the Cocoon by Sealy experience by actively participating in the sub-$1,000 e-commerce channel - which they may not have had access to before. Thompson explained, "We have developed an innovative program whereby our best retailers will help create demand for Cocoon by Sealy, in return for profit generation from the online sale of the product."
The Cocoon by Sealy marketing campaign centers on "My Happy Place" and the idea that the bedroom is a manifestation of identity and style. The bedroom can and should inspire happiness, and the bed is the centerpiece of any happy bedroom. Cocoon by Sealy will launch a digitally centered marketing campaign featuring brand ambassadors with expertise in fashion, design and home. They will contribute to the brand's online presence, appear in advertising, develop customized digital and social content, and showcase to consumers how to build their ultimate happy place.
Source:
http://www.furniture-magazine.us/furnitureindustrynews.asp?newsid=7844&heading=Tempur+Sealy+launches+Cocoon+mattress