"We will create an investment environment that is fairer, more transparent and more predictable. China must always be a land that attracts foreign investments," said Chinese Premier Li Keqiang on March 5, in his 2016 government work report delivered at the annual NPC opening ceremony.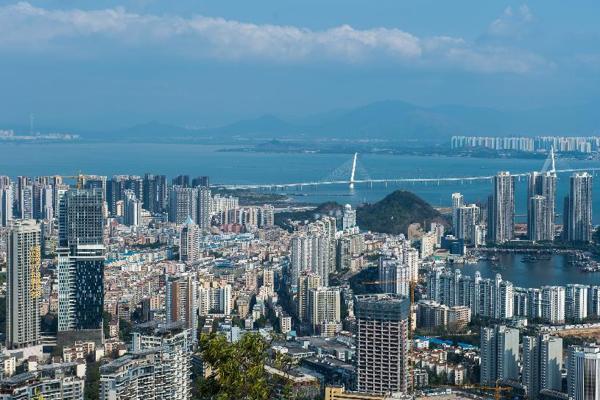 Earlier, at a CPPCC press conference, the spokesperson, Wang Guoqing, also said that China would adhere to the policies of creating a favorable investment environment, protecting the interest of foreign investment and businesses, and making the most of foreign capital.
Some believe that China addressed its resolution of attracting foreign investment during the annual gatherings of China's top legislature and political advisory body, which effectively cast off the doubts over foreign investors and the media, since China will continue to deepen reform and opening-up, facilitate and protect foreign investment.
Although China still dwarfs many countries with its annual growth of 6.9 percent in 2015, some foreign media outlets have started to exaggerated foreign capital rushing to quit China, inciting pessimism about China's economy. At a CPPCC press conference, a Russian TASS reporter asked whether foreign businesses were treated unfairly in China recently, since some foreign businessmen, including those from Russia, have expressed such worries.
In his government work report, Premier Li quoted figures to refute such allegations. "In 2015, US$126.3 billion of foreign capital was actually utilized, up 5.6 percent," the report read. Premier Li reiterated that similar efforts for 2016 would include a continued raise of the efficiency in utilizing foreign capital while loosening the restriction on foreign investment, expanding the opening-up for the service sector and general manufacturing, and innovating the opening-up model to direct more foreign capital to the central and western regions.
The central government's requirements as reflected in Premier Li's government work report are an embodiment of the CPC's call for improving the rule of law to treat foreign businesses equally and fairly.
Channels of foreign investment amid industrial upgrade
A while ago, some foreign businesses withdrew their investment in the outflow of foreign capital from China, which, in addition to the economic slowdown, led to pessimism that questioned whether China was losing its appeal to foreign capital.
This pessimism was at most an ungrounded and misleading conclusion, since economic data and the general background of industrial restructuring could both rebut what was called the "massive capital outflow" as merely an illusion.
Data published by the Ministry of Commerce showed that during the 12th Five-Year Plan (2011-15), the FDI in China expanded 30 percent more than it was during the 11th Five-Year Plan. In 2015 alone, the FDI stood at US$126.3 billion, up by 5.6 percent year on year, hitting a historical high.
One should be aware that foreign capital in the lower-end businesses was indeed leaving China. By contrast, the FDI in the service sector, the higher-end manufacturing sector and the high-tech sector increased.
At the same time, the way China utilizes foreign capital underwent a few changes, from the previous FDI to a combination of FDI and acquisitions. In 2015, China actually utilized US$16.82 billion foreign capital via acquisitions, increasing 181 percent year on year, its proportion in the total utilization of foreign capital also increased to 14.7 percent more than the previous 5.6 percent.
These facts show that China's industrial upgrade did push out some foreign capital in the lower-end of the industrial chain, which was inevitable. As China continues to grow, it will continue to need foreign investment, but use it in different ways.
In the future, China's economic transformation will create more opportunities for foreign businesses in the following four aspects, namely, fast growth of domestic consumption, continuous urbanization, robust growth of the tertiary industry and a demand for new energy means in sustainable development.
Subtle changes taking place in Dongguan
Economists are fond of comparing Dongguan with Shenzhen, two cities in close vicinity, thinking they are representations of different levels of development. Dongguan densely accommodates labor-intensive foreign companies, making the city a hub of traditional manufacturing. By contrast, Shenzhen is home to hundreds of high-tech firms, which lead the city en route to a path of high-end research, technology and added value, making it a "City of Innovation."
The need for an industrial upgrade is looming in Dongguan. For Yuan Baocheng, a deputy to the 12th NPC, vice governor of Guangdong Province and mayor of Dongguan, it was a challenge, more so because he used to be vice mayor of Shenzhen.
Yuan said that Dongguan, or the "World's Factory" as it was also referred to, has experienced difficulties since the latest international financial crisis, such as waves of bankruptcies and an insufficiency of labor. However, the mayor said the city persevered through the pain and managed to hand over a good-looking performance sheet in the past year. He acknowledged that the success was a result of technological and industrial upgrading.
"Today's Shenzhen may be tomorrow's Dongguan. In that case, Dongguan becoming a second Shenzhen, would mean success," he said, showcasing the hard-earned achievements of the 12th Five-Year Plan.
Foreign capital in the eyes of CPPCC members
"The three-decade period of reform and opening-up has raised all sectors in China, but there is still room for development. Therefore, for foreign business leaders or foreign capital, pulling up from the Chinese market would be a regretful decision to take."
-- Chen Jingwei, a CPPCC member, vice chairman of the All-China Federation of Industry and Commerce, chairman of the Hong Kong China Chamber of Commerce, and chairman of the Hong Kong-based King Wai Group.
"Opening-up and development is a conclusion of the successful practices accumulated during the period of reform and opening-up. They are also the inevitable requirements to broaden room for growth and raise the level of development. China in its open development shows to the world that it will remain open to the world. It is also logical to aim for win-win results when the future of China and that of the world are closely bound."
-- Xie Shuangcheng, a CPPCC member and vice mayor of Hangzhou.
"The draft of the 13th Five-Year Plan mentions that China will support medium, small and micro-sized businesses in Hong Kong and Macao, and welcome people in the two places to start up new businesses in the Mainland. I believe the more than 15,000 small businesses in Macao will benefit more from FTZ development, financial and taxation reforms, and the Guangdong-Hong Kong-Macao Aerial Hub, among other major projects."
-- David Chow Kam Fai, a CPPCC member and voting member of the Macao SAR Chief Executive Election.