In fact, smart sunglasses are comprised by Fashion and the Smart. We can understand that smart sunglasses can be treated as the upgraded edition of common sunglasses.
Let's list the advantages and functions of common sunglasses:
Healthy to eyes:
When summer is coming, the sunshine will be dazzling and fierce. Wearing sunglasses does not pretend COOL or is not to be thought as bad guy. Sunglasses can help us block the fierce sunlight. In the sunny summer, if you stay at outdoors for a long time, that strong sunlight will enter into your eyes directly will be harmful for your eyes. In addition, when strong light ,switches to the dull environment, eyes need to take a while to see the substance clearly. When driver suddenly drive into the tunnel, eyes adaption will decrease because strong light shines if eyes have not been protected. It will take one or two seconds to see things but cannot distinguish immediately. If you don't take sunglasses, strong light in summer can cause cataract. Cataract is not the disease of the olders, it can also happen in the kids or youths. This disease always occurs at the strong UV rays regions. This is why we should wear sunglasses when at the strong light environment.
Ornaments to your whole dress:

A pair of sunglasses can change people's temperament. Sunglasses is usually is decoration for your whole wear. Thereinto, black, brown and grey color sunglasses are recommended because of weakening strong light merit and classic color for match. You can choose any color of sunglasses according to your favor.
Compared with the common sunglasses, our smart sunglasses has more functions.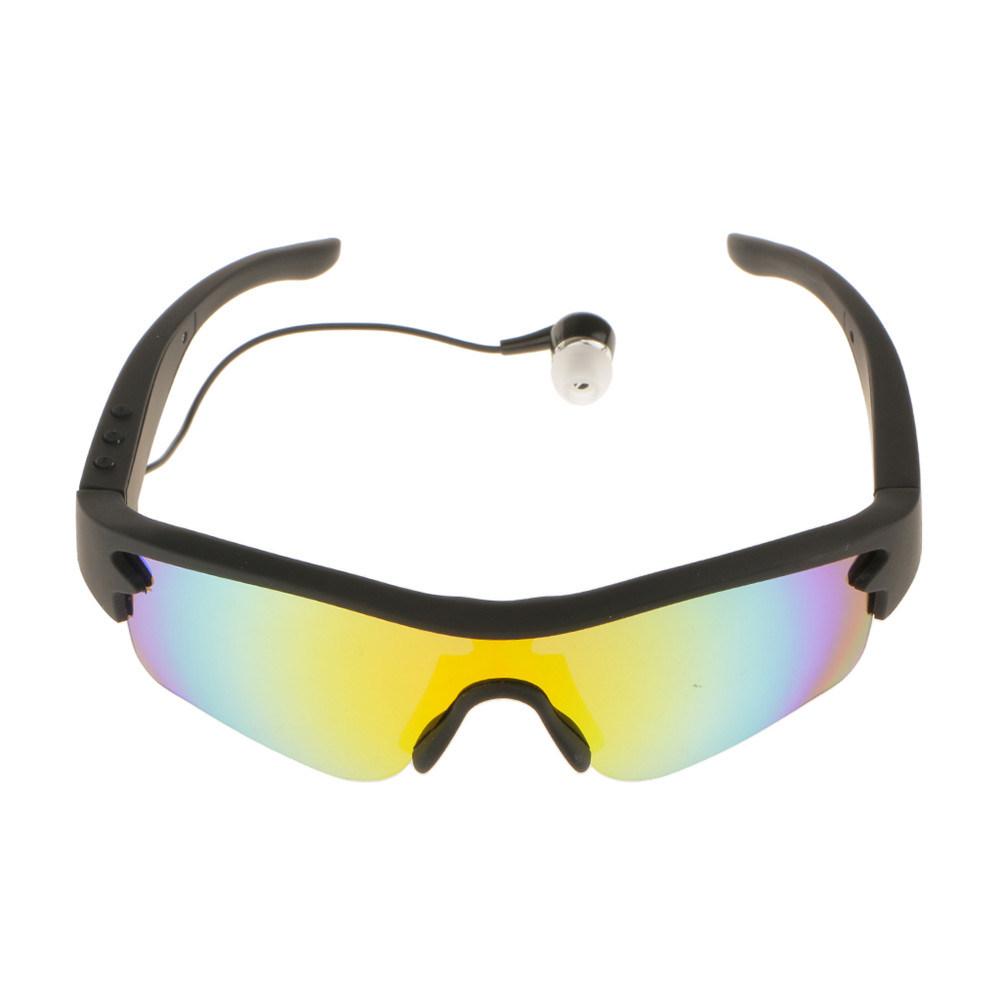 Receiving calls:
Receiving calls when driving is forbidden. But whether we could not receive calls when driving? No! Smart sunglasses can help us receive calls from friends, colleagues or families. They can work for all Bluetooth mobile phones, you can enjoy hands-free talk. Those bluetooth smart sunglasses can be compatible with all bluetooth device.
Take photos or record videos:
Not only camera, mobile phone, smart watch can take photos or record videos, smart sunglasses can also realize. Our smart sunglasses manufacturer produces the smart sunglasses with this function. In the past years, the smart sunglasses products are not mature, so the sales is not ideal. Though many research and trial, the smart sunglasses is more perfect than before. You can use it with no doubt.

Smart electronic products always give us gorgeous experience. It really enhances our life quality in an advanced way, that is, one smart product can operate other electronic products in a simple way. You cannot image smart sunglasses can help you receive calls, take photos or record videos. But she can do in a hidden way.
HUAWEI and GENTLE MONSTER cooperate to produce smart sunglasses who will be published this July. It is said there are many intelligent functions will be added into the smart sunglasses.
Search smart sunglasses on our site and check out more function of them.
Source:
https://www.made-in-china.com