US engineered components firm BorgWarner has launched its regulated two-stage (R2S) turbocharging technology capable of boosting performance of Ford's new 2.0-liter diesel engine without compromising fuel efficiency.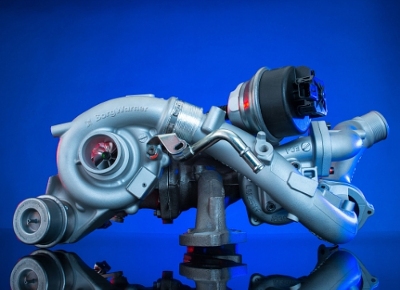 The new engine by Ford, stated to be the first-of-its-kind to have a two-stage turbocharging system, is capable of achieving 155kW output with a maximum torque of 450 Nm.
The new system is set for its introduction in Ford Mondeo, S-Max and Galaxy this year, acting as substitutes for the 2.2-liter TDCi diesel engine.
BorgWarner turbo systems president and general manager Frederic Lissalde said: "A true success story, BorgWarner's R2S turbocharging technology provides down-sized diesel engines with the optimum combination of powerful performance and reduced emissions.
"We are pleased to support Ford with our market-leading expertise in turbocharging technologies, engineered to help automakers comply with stringent emissions regulations."
The R2S technology by BorgWarner comprises two turbochargers in a series in such a manner that they generate an improved torque and smooth power. One of the turbochargers, high-pressure KP35, creates pressure at a low rate of exhaust gas flow for quick acceleration at low engine speeds without any lag.
As the car speeds up, the exhaust gas stream gets split with the larger K04 low-pressure turbocharger working in tandem with KP35 turbocharger. Besides, the K04 charger pre-compresses the air flown as an intake, which ultimately finds expression in keeping up fluid power delivery.
Image: The R2S technology by BorgWarner comprises two turbochargers in a series. Photo: courtesy of BorgWarner/PRNewswire.
Source:
http://automobiletechnology.automotive-business-review.com/news/borgwarner-launches-technology-to-power-ford-engines-230615-4607261