US-based liquid and powder coatings firm Axalta Coating Systems, which caters to the automotive sector including OEM vehicles and commercial vehicles, has launched zinc-rich, corrosion-resistant coating system called Ganicin.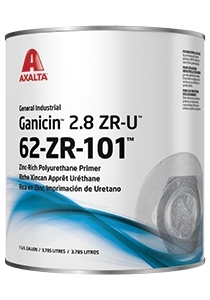 Fused with zinc-containing urethane and epoxy primers for developing highly corrosion-resistant properties, the maiden product unveiled by the company is Ganicin 2.8 ZR-U.
The company also plans to add premium quality Ganicin products such as, a moisture-cured primer and a zinc-rich epoxy primer, to the lineup during 2015.
The new coating system is a polyurethane primer derived from organic and solvent-based technology with a demonstrated corrosion protection at 2.8 lbs/gal volatile organic compound (VOC) level. There are options for spray application and spot repair on zinc-rich coatings.
Axalta North America - general industrial product manager Ross Morgan said: "Axalta scientists have developed a new line of zinc-containing products to broaden Axalta's industrial primer product portfolio.
"The new Ganicin 2.8 ZR-U primer has been formulated to offer maximum corrosion protection when used over steel surfaces."
The product could also be applied under Axalta Corlar epoxy primers or Imron urethane primers with a view to boosting the performance of the coatings in environments conducive to effecting corrosion. This also makes it useful in areas like new construction, fabrication, shipping containers and amusement parks.
Image:Ganicin 2.8 ZR-U zinc-rich polyurethane primer by Axalta. Photo: courtesy of Axalta/Businesswire
Source:
http://paintsmaterials.automotive-business-review.com/news/axalta-unveils-corrosion-resistant-coating-ganicin-160515-4601774