California-based frozen foods manufacturer Pegasus Foods has announced plan to expand its Rockwall food production plant in Texas with an investment of $10m.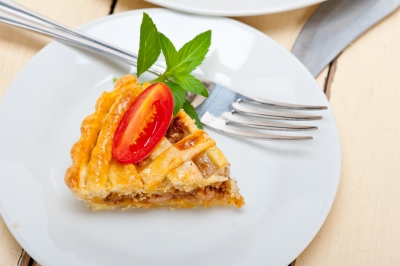 The expansion will include construction of an 80,000ft2 manufacturing facility, which will create 325 new jobs. The construction work is slated to begin soon.
Texas state governor Greg Abbott said: "Once again, a California company has decided there is no better place to grow and operate a business than the Lone Star State.
"Less government, lower taxes, smarter regulations and right-to-work laws create an economic framework that allows free enterprise to flourish and attracts employers to our large cities and small towns. Texas offers room to grow, and I look forward to welcoming even more businesses from California."
Pegasus Foods principal Jim Zaferis said: "We are excited to grow our business in the Lone Star State where the political leaders understand the importance of creating a business-friendly environment.
"We will proudly become part of the community of Rockwall and manufacture safe food of great quality while employing and improving the quality of life for our newly hired fellow Texans."
Jim Zaferis said: "We manufacture food. We make food for restaurants and for supermarkets, and our product is hitting all 50 states."
Greg Abbott said that Texas state and local economic development officials are trying to attract companies which are operating in non-energy sector amidst volatile energy industry.
He said: "The addition of companies like Pegasus represents a welcome addition to the Texas economy, and it is important to have a diverse collection of businesses beyond the oil and gas industry, which is "scraping the bottom of the barrel" these days. We want to ensure that Texas continues to diversify its economy."
Pegasus Foods was established in 1998. It produces frozen foods and other products and lists among its customers Trader Joe's, Chili's, Panda Express, Cinnabon and Walmart. Pegasus portfolio mainly consists of frozen appetizers, entrees, Baklava and more. The company also manufactures a variety of flavored Fillo Doughs and Puff Pastry Doughs.
Image: Pegasus Foods plans Texas plant expansion. Photo: Courtesy of KEKO64/FreeDigitalPhotos.net.
Source:
http://savorysnacks.food-business-review.com/news/pegasus-foods-plans-10m-expansion-of-frozen-food-production-facility-in-texas-us-4838585