German automobile major Volkswagen has armed its midsize sedan Passat with a head-up display capable of providing relevant trip data and alerts to the driver's primary vision field.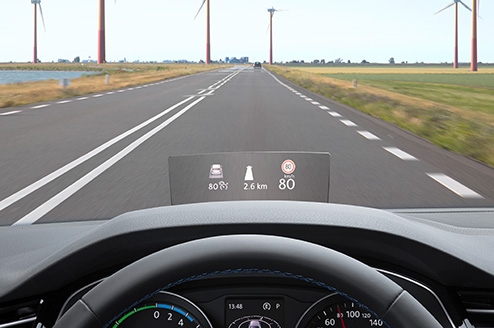 The display screen has a slide-out pane which rises from its position behind the dashboard and provides information on speed, traffic signs and assistance systems, among others, on a 10 x 15cm surface with a resolution of 480 x 240 pixels.
This apart, the navigation inputs and alerts could also be accessed on the display.
With the driver focusing completely on road, the on-screen information will be displayed two meters in front of the vehicle.
As a result, the driver gains an advantageous position as reaction could be affected as soon as alerts flash across the screen, being in line with the primary field of vision. This also eliminates the need for refocusing frequently from far-field to near-field vision.
The driver can also customize the display features by going through the infotainment system menu, cutting across current speed, speed limits and navigation information, among others.
The head-up display could be set off by a separate control system next to the rotary light switch, which could disappear into the dashboard to shield against dust when not in use.
Source:
http://www.automotive-business-review.com/news/volkswagen-designs-head-up-display-for-passat-240715-4630760