Italian car designer and manufacturer Pininfarina has selected Dassault Systèmes' 3DEXPERIENCE CATIA application for Creative Designers application, to design and build a new Serigo concept car.
According to the Italian firm, the application allowed its project designers and engineers to create an innovative and aerodynamic design.
Pininfarina design director Fabio Filippini said that the CATIA application provides an innovative way of working that complies with the company's crucial design philosophy.
"Concept modeling, focused on these three core values, is our forte and Dassault Systèmes' 3DEXPERIENCE design solutions help us transform our ideas into reality," Filippini said.
During the process, the designers used virtual clay modelling and 3D sketching features while trialling various approaches and rapidly converged on the most suitable shape and configuration of the concept model.
Designers at Pininfarina were then able to generate a 3D virtual concept car in detail and production-ready class-A surfaces using Dassault's ICEM Surf software.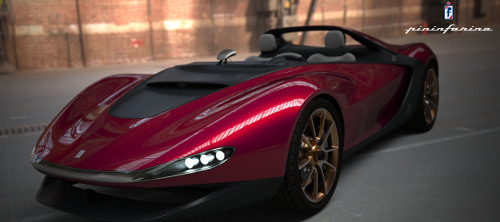 In addition, the application also allowed designers to manage different variations of the concept car and experience each design alternative in 3D via CATIA Live Rendering application.
The final stage involved incorporation of all of the designers' styling features that include textures and colors, along with the technical features developed by Pininfarina engineers, into one unified model, which facilitated the exchange of ideas and accelerated the process of decision-making.
Dassault Systèmes Industry and Marketing executive vice president Monica Menghini said that designers are passionate about their work, and very demanding when choosing design technologies.
"With digital 3D continuity and realistic rendering the design and engineering teams were able to rapidly create and analyze design alternatives and converge on the perfect design," Menghini said.
Source:
http://automobiletechnology.automotive-business-review.com/news/pininfarina-selects-dassaults-3dexperience-application-to-design-new-concept-car-140613