Development Zones
Provincial-level Development Zone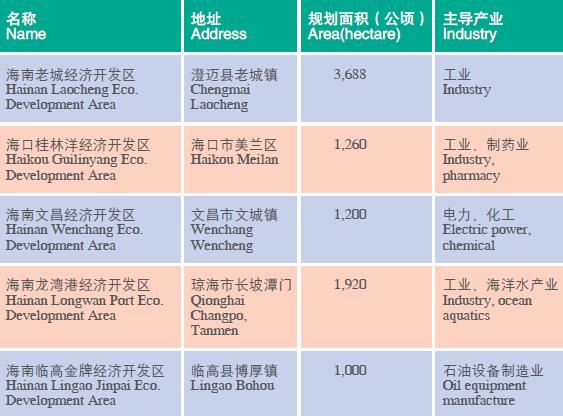 Yangpu Economic Development Area
Yangpu Economic Development Area is located in the Yangpu Peninsula northwest on the Hainan Island. With an area of 31 square kilometers and a planning area of 69 square kilometers, it is the forefront of industry corridor in the west of the island. Covering an area of more than 350 square kilometers and a coastline stretching 150 kilometers, its water is deep offshore and the continental shelf slide in a minor angle. Hence it is capable in building more than 80 berths with 10-300 thousand tons; with a flat land and solid rock basis, the infrastructure is well-built and completely equipped which is suitable to draw a map for industry development. Yangpu Port is the national port open to the world. Located in the center of the international sea transportation trunk linking East Asia and Southeast Asia, it can optimize resources home and abroad and play an important role as the hub of the market. The Guangzhou-Hainan Railway and the Round-island highway closely connect Yangpu and Hainan with the mainland. Yangpu Economic Development Area is a national economic development area solely implementing the Free Trade Zone policy.
Yalong Bay National Holiday and Resort Area
Yalong Bay National Holiday and Resort Area is a national class holiday and resort area uniquely with tropical charm. It's located in the south most tip of China, 25 kilometers away on the southeast of Sanya—the coastline tourist city in the tropical area. The planning area of it is 18.6 square kilometers including a aquatic park, the luxury villas, the meeting center, five star hotels, resort village, aquatic world of sightseeing, aquatic sport center, golf courses, yacht clubs. It's really a holiday and resort area with international class.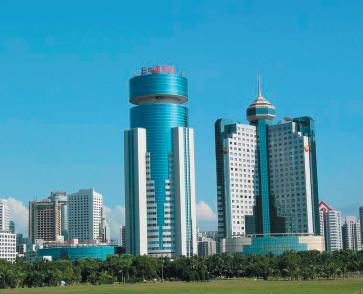 Haikou Free Trade Zone
Haikou Free Trade Zone was approved to establish by Chinese Central Government in 1992, with an area of 193 hectare. It's under supervision of the China Custom and operated in mode of free trade areas and processing areas for exporting. With a beautiful and pleasant investment environment, it's a special area for processing and exporting free trade storing, international trade, commodities displaying, finance and insurance, information and consultation. It's one of Free Trade Zone opening widest with the most convenient formality and the most preferential policy.
(ii)Government Institutions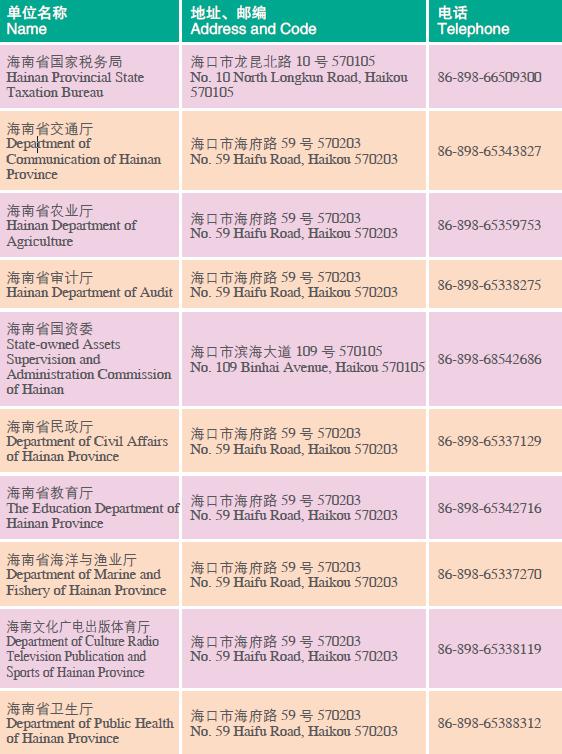 (iii)Relative Websites

Appendix
1.Hotels and Resorts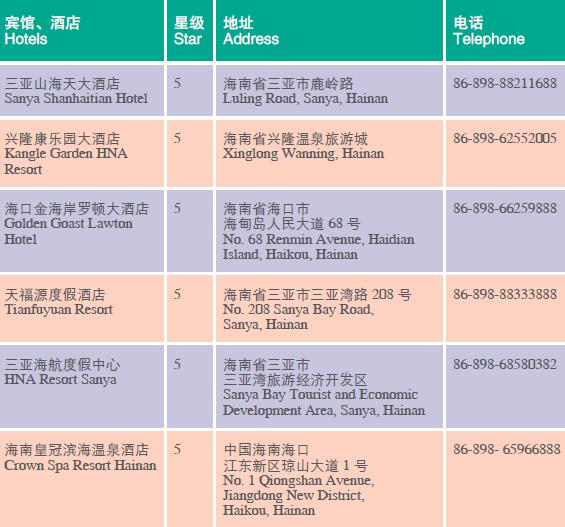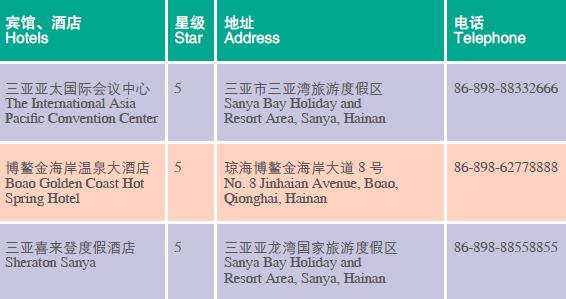 2. Inquiry Telephone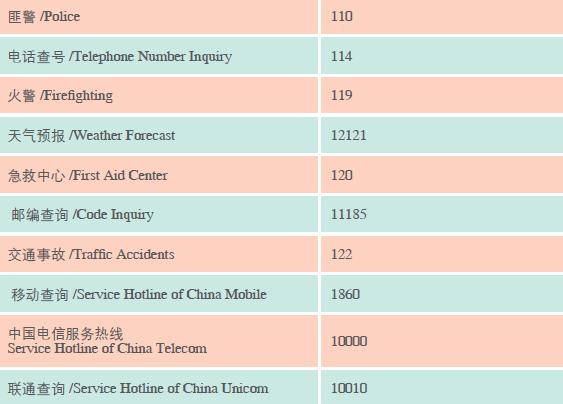 Doing Business in Hainan Province of China:I.Survey
Doing Business in Hainan Province of China:II.Economy
Doing Business in Hainan Province of China:III.Investment
Source:
Ministry of Commerce of the People's Republic of China